AN INTERVIEW WITH STYLIST JENNI MARDIS
Written by Jessica Tellez, Hairstylist at Urban Betty
Jenni is a hairstylist at Urban Betty with five years of experience behind the chair. In a recent interview, along with sharing that she'd be a chef if she couldn't be a stylist, Jenni fills us in on her "areas of expertise" and source of passion for her craft.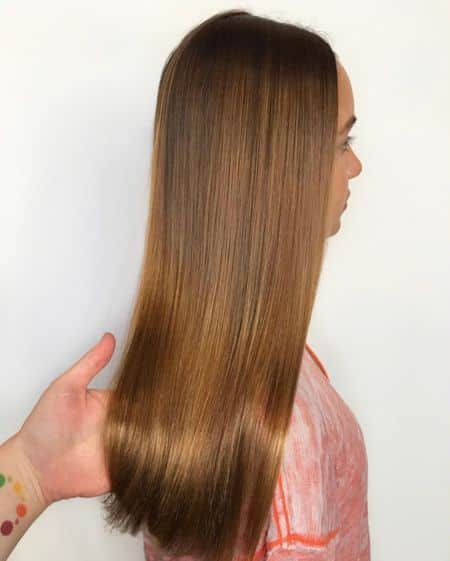 TRANSFORMATIONS, BALAYAGE, & ALL THINGS EDITORIAL
Jessica Tellez: What is your favorite part about doing hair?
Jennifer Mardis: Transformations! Big changes are the best kind! Edgy, runway, high-fashion, all things editorial!
JT: Is there a specialty you have? What drew you to that?
JM: I really love balayage because no one at the salon I used to work for was interested in learning it so I forced myself to. As a result, I'd love nothing more than to do that all day!
JT:Is there another "thing" you are excited about, but wouldn't go so far as to say it's your thing?
JM: I'm unique in that there's very little I won't do. I feel like I'm skilled in most areas of hair. But I do love doing off-the-wall, weird hair!
JT: Are there any classes you're looking forward to this year? In house, or out?
JM: Michael Cole! It's been a long time since I've been to see him speak. I always feel so inspired after I see him. He's so real about everything and doesn't accept excuses. He also has real world applications to what he has to say. His passion is so contagious!
UNPRETENTIOUS + HIGHEST STANDARDS
JT: When you were in cosmetology school, is this the sort of hair you thought you'd be doing? Has this always been what you wanted to do?
JM: 100%. I always knew I would end up at a high-end salon. I expect a lot from myself. When I was in cosmetology school, I researched Urban Betty. Urban Betty had everything I was looking for. It wasn't pretentious but held to a high standard. I wanted to be somewhere where the person working beside me was just as passionate about my industry as I am. I also feel that UB is such a supportive place, that even if I eventually grow to a different place, I know I'll still have the support of everyone here.