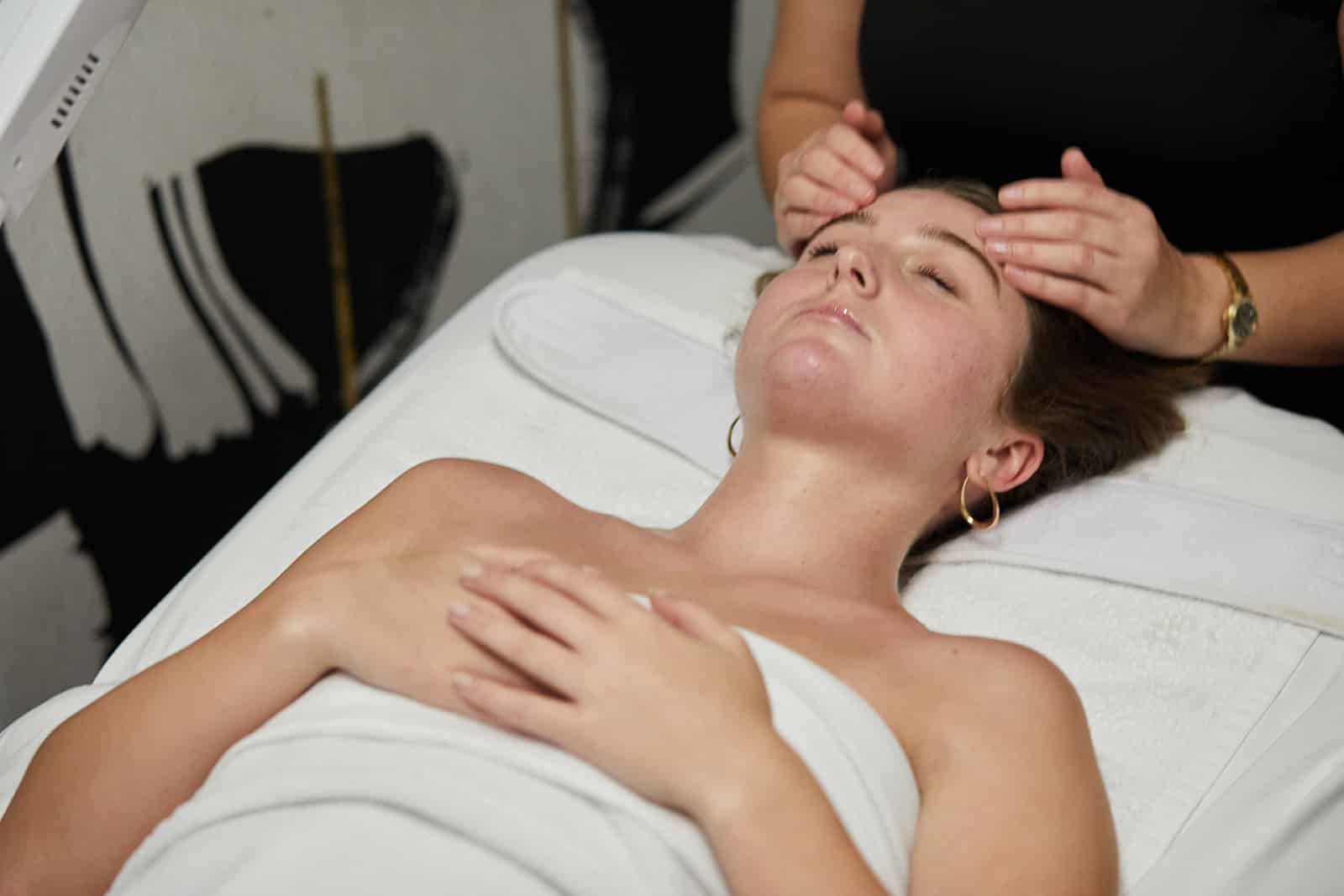 Nourish and Transform Skin with a Chemical Peel in Austin, Texas
Urban Betty estheticians are eager to guide you toward the best solutions for your skin, including identifying the chemical peels that suit your needs and complement your skincare treatment regime. Chemical peels are a powerful tool for resurfacing and rejuvenating tired, damaged skin. Reduce wrinkles, scars, discoloration, and other skin imperfections with one of the least invasive skincare treatments performed by a licensed esthetician at Urban Betty. While many newcomers to chemical peels may find the treatment intimidating, our experts evaluate your skin and determine whether or not you are a good candidate for chemical peel treatments. If you're a chemical peel pro, then rest assured that our skincare services are performed in a calming, inviting atmosphere supported by knowledgeable staff that's eager to help you make your skincare dreams come true.
Urban Betty Chemical Peels
Transform Any Peel with a Service Upgrade!
Brightening Peel
Evens out skin tone and texture while reducing inflammation and redness for the perfect glow.
Maintenance Peel
The perfect skin pick-me-up! This peel will leave your skin looking smooth, bright, and hydrated.
Healthy Aging Peel
This peel stimulates collagen production while softening fine lines and improving texture.
Clean Skin Peel
Heals existing blemishes and helps prevent future breakouts while reducing inflammation.
For total transparency in May of 2020, instead of raising our service prices, we are implementing a small service charge (based on the price of complete services), to help cover the cost of supplies and maintenance throughout the salon.
Urban Betty is now a Green Circle Salon! We repurpose and recover up to 95% of the resources that were once considered waste, materials such as hair, leftover hair color, foils, color tubes, aerosol cans, paper, and plastics. We do charge a small Eco Fee ($2.50) to keep this program running. If you would like this taken off your bill, please inform the front desk at checkout.