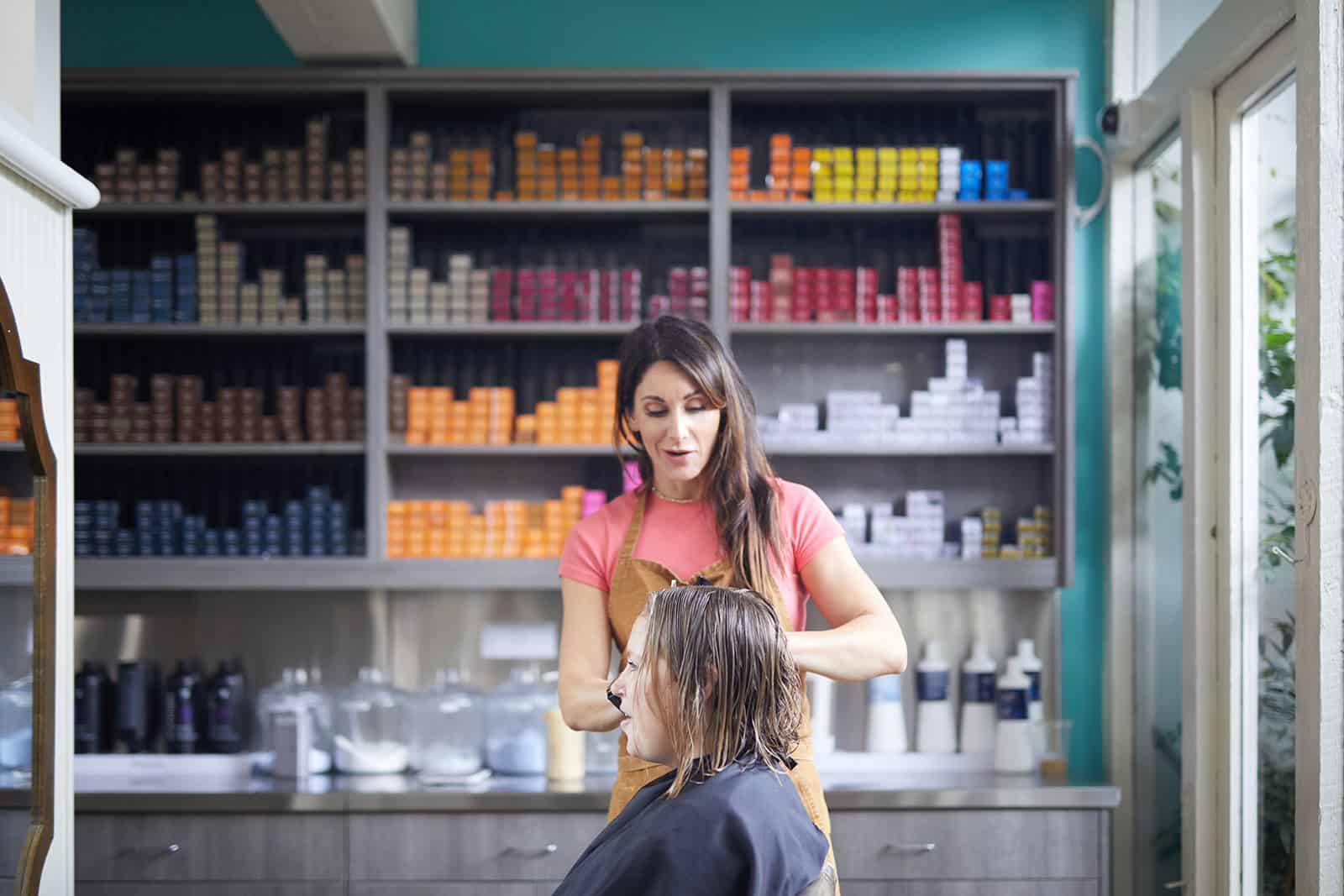 Premium Colors Services in Austin, Texas
Bring out your most authentic self with premium hair color services expertly executed by Urban Betty stylists. If your hair desperately needs color correction, we're here to help you get back to feeling like a million bucks. Are you looking to punch up your presence and communicate your personality visually? Ombré or balayage hair color services may be just right! Our stylists are here to help you accomplish your hair goals with ease.
Urban Betty Premium Color
All of Urban Betty's premium color services begin with a comprehensive consultation, where we customize the service based on your unique hair color needs, visions, and dreams. By doing so, Urban Betty ensures that every client's hair color journey meets their expectations and concludes with the best results possible.
BALAYAGE $201 – $346 +
A fine artist paints a masterpiece on a canvas, but using the Balayage hair color technique, Urban Betty Stylists transform your hair into the canvas, making you feel like a masterpiece! Invented in France over 40 years ago and originating from the French word for "to sweep," Balayage is a free-hand hair-dying method that results in beautifully blended hair in any color.
CORRECTIVE COLOR – Consultation Required for Pricing
Corrective color services are here to save the day! When you visit Urban Betty, you're in good hands. Our hair color specialists confidently correct and remove unwanted colors and blend in undesirable shades with expert techniques. From client to client, everyone's situations are different. That's why the overall length of time it takes to execute corrective color hair services varies. This service typically requires several separate color application sessions. During your consultation, we will determine the cost and timing based on your individual needs.
OMBRE $246 – $386 +
Achieve stunning depth with Ombré premium color services! Stylists gradually dye hair from root to tip, typically blending the top section into lightened ends. Originating from the French word for "shade" or "shadow," Ombré results in two-toned, vivid locks worthy of a double-take. Once the color process is complete, our stylists pamper you with a luxurious experience, including shampoo with high-end haircare products and a Signature Betty Blowout.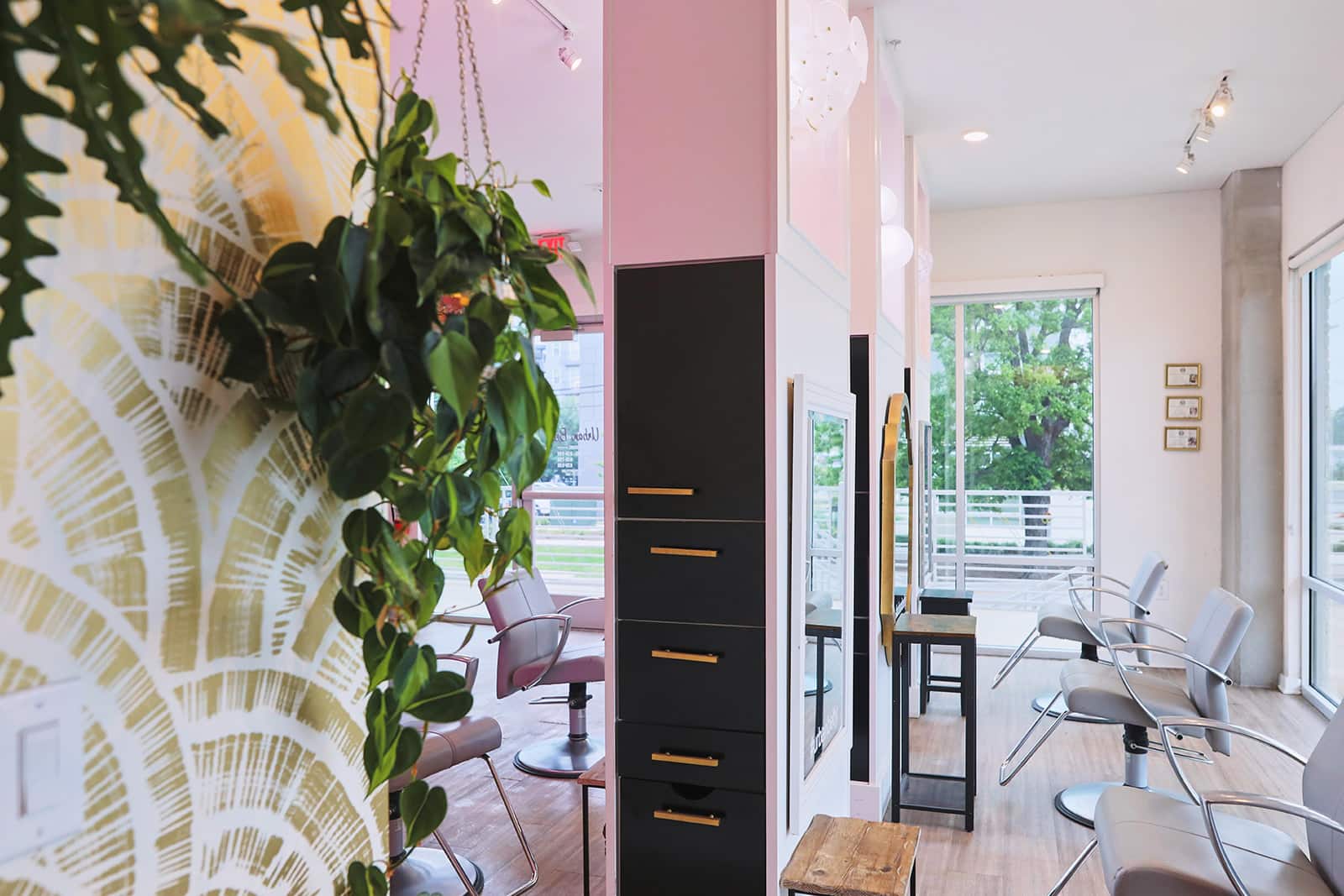 Urban Betty is now a Green Circle Salon! We repurpose and recover up to 95% of the resources that were once considered waste; materials such as hair, leftover hair color, foils, color tubes, aerosol cans, paper, and plastics. We do charge a small Eco Fee ($2.50) in order to keep this program running. If you would like this taken off your bill, please inform the front desk at checkout.
All pricing subject to length/thickness and amount of color used. Please book a consultation for more detailed pricing.
Pricing varies by the stylist. For individual stylists' pricing schedules, see our Associates page.
All cancellations or no-shows without 24-hour notice will be expected to pay 50% total price of the appointment missed upon rebooking.
Enjoy one complimentary bang trim between hair services with your specific stylist only, please. Bangs trims without an existing appointment are subject to pricing upon stylist.