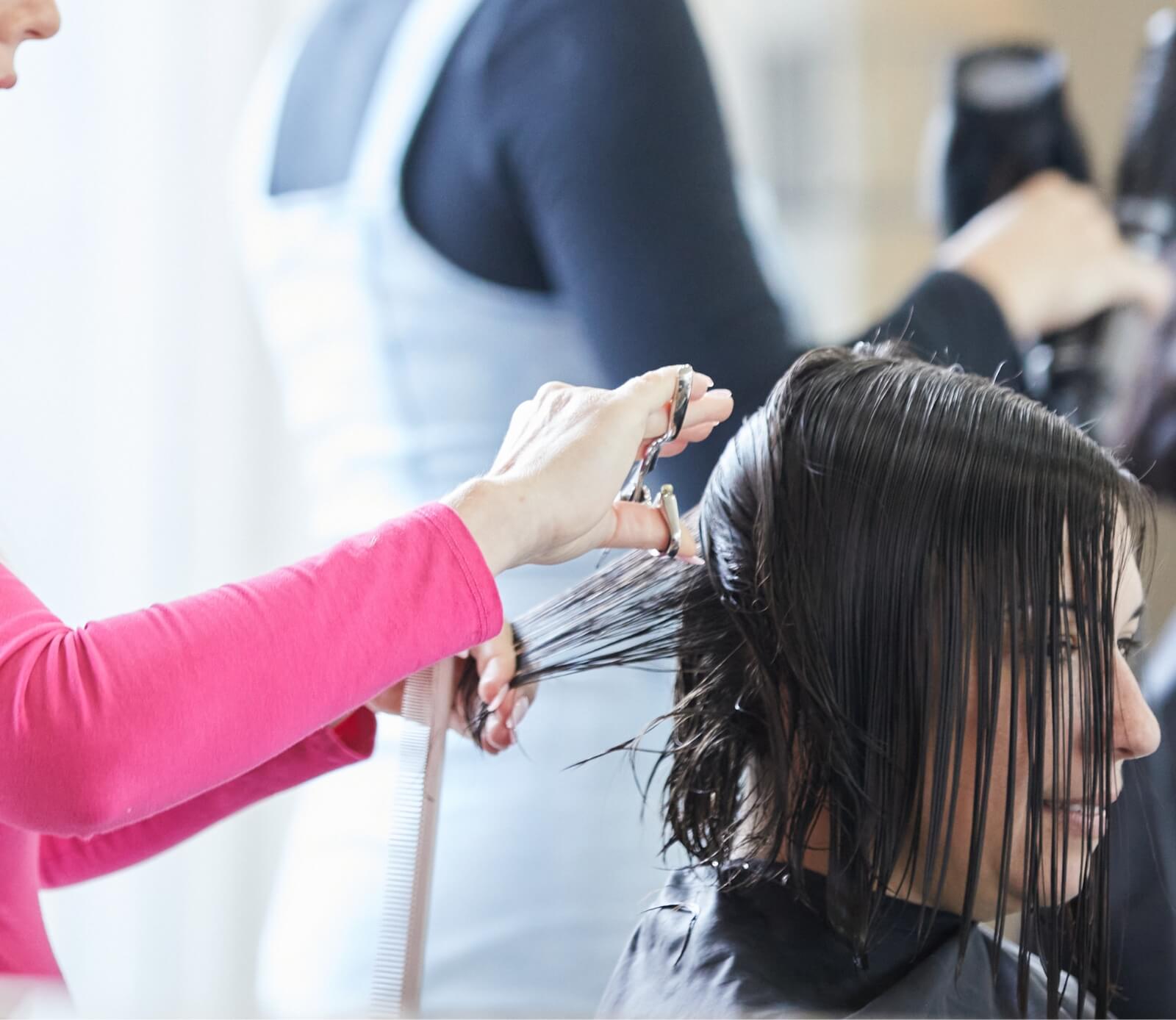 Best Salon In Austin: Urban Betty –
The Austin Chronicle 2022
Get ready to experience the best haircuts in Austin, Texas! Our team of talented stylists is ready to give you the look you've been dreaming of. From classic cuts to modern trends, you can trust that we'll have you looking and feeling your best. So book now and see why Austinites love our haircuts!
Haircut & Blowout $67 – $117+
Cut and Blowout Services for all hair lengths. This service covers a range of haircuts, from short, sweet pixie cuts to long, layered locks, and includes a blowout. Additional time and cost may be added to the appointment for extra thick or long hair.
*Pricing includes blowout – opting out of blowout does not impact price.
*Hair trims fall under haircut pricing. Every client has access to one complimentary bang trim between services.
Clipper/Barber Cut $47 – $90+
Clipper and barber cuts for clients with hair above the ears. Great for classic barber styles, including scissor-over-comb cuts and more!
*Does not include styling or blowout. *Hair trims are considered haircut pricing. Every client can receive one complimentary neck trim or bang trim between services.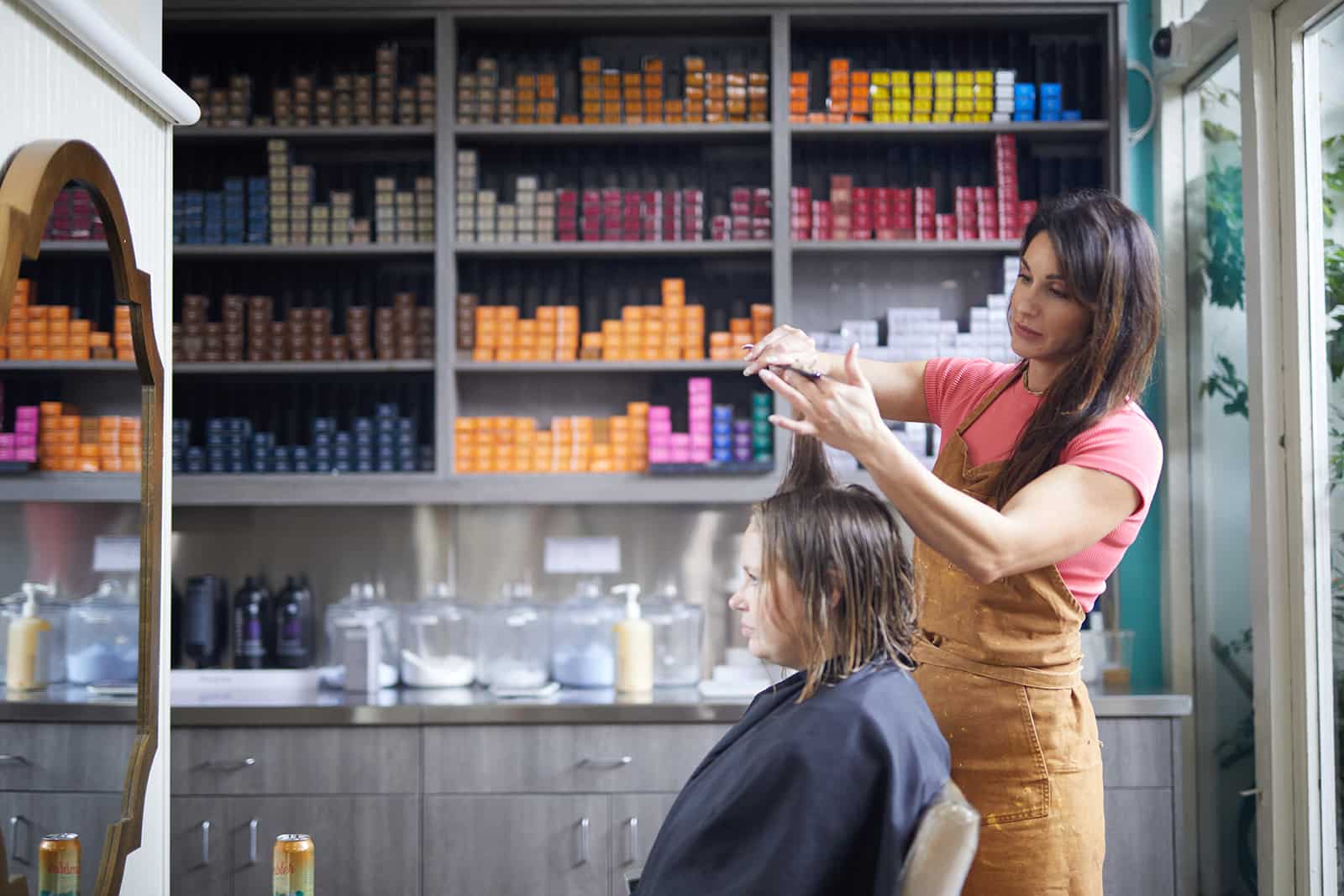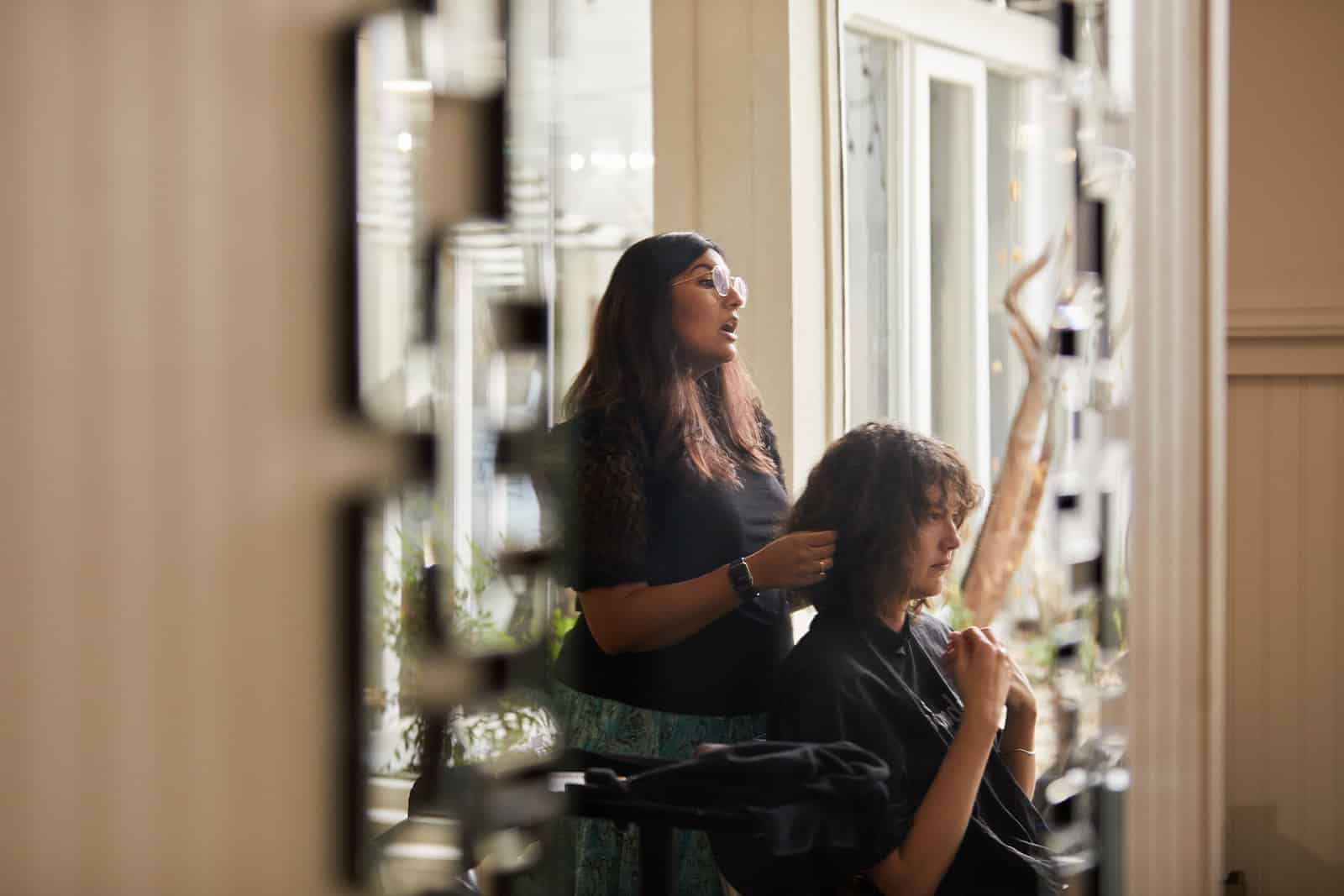 Urban Betty is now a Green Circle Salon! We repurpose and recover up to 95% of the resources that were once considered waste; materials such as hair, leftover hair color, foils, color tubes, aerosol cans, paper, and plastics. We do charge a small Eco Fee ($2.50) in order to keep this program running. If you would like this taken off your bill, please inform the front desk at checkout.
All pricing subject to length/thickness and amount of color used. Please book a consultation for more detailed pricing.
Pricing varies by the stylist. For individual stylists' pricing schedules, see our Associates page.
All cancellations or no-shows without 24-hour notice will be expected to pay 50% total price of the appointment missed upon rebooking.
Enjoy one complimentary bang trim between hair services with your specific stylist only, please. Bangs trims without an existing appointment are subject to pricing upon stylist.