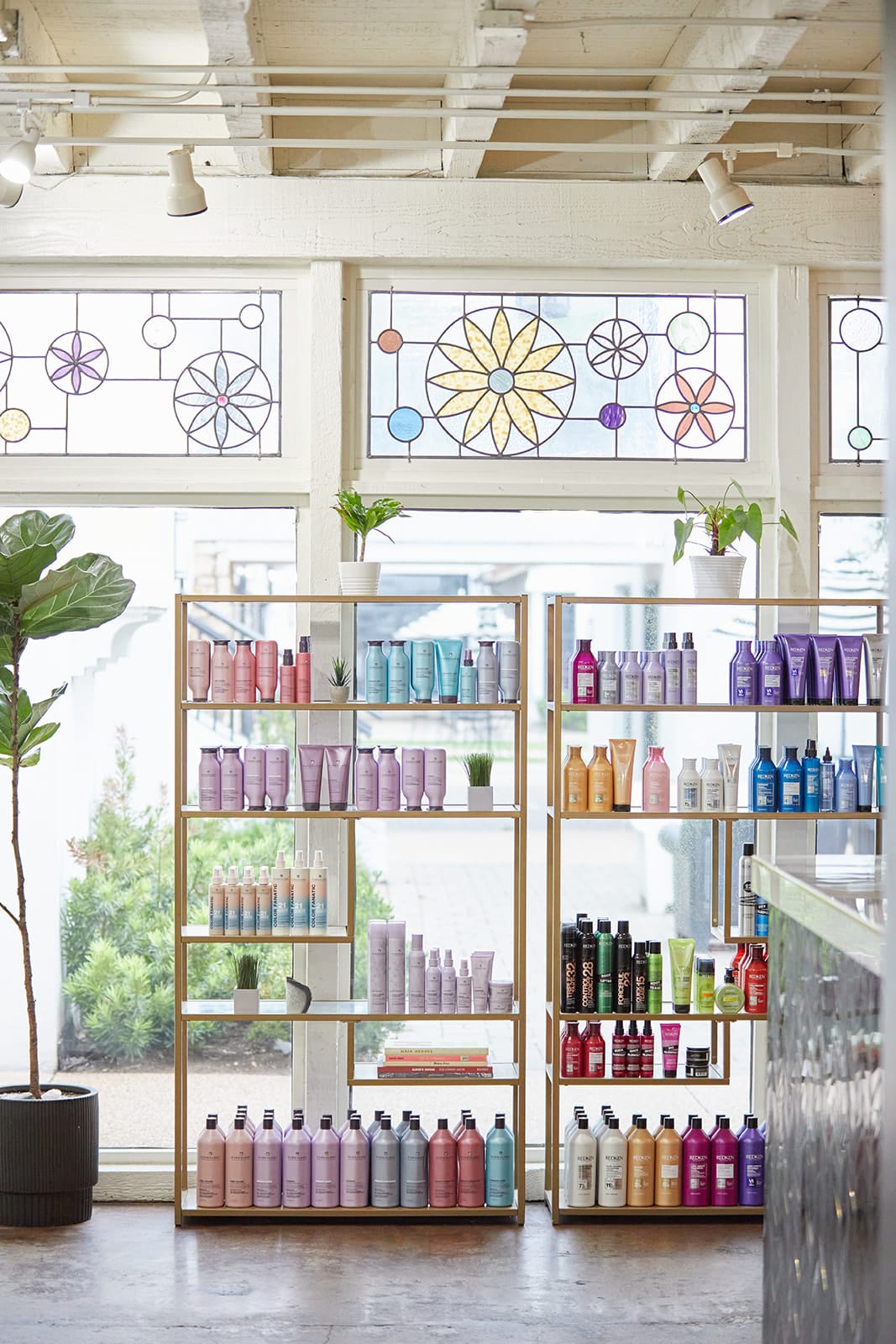 PRODUCTS
Learn more about the products used at Urban Betty Salon and why we only carry the best of the best. Discover your new favorite today!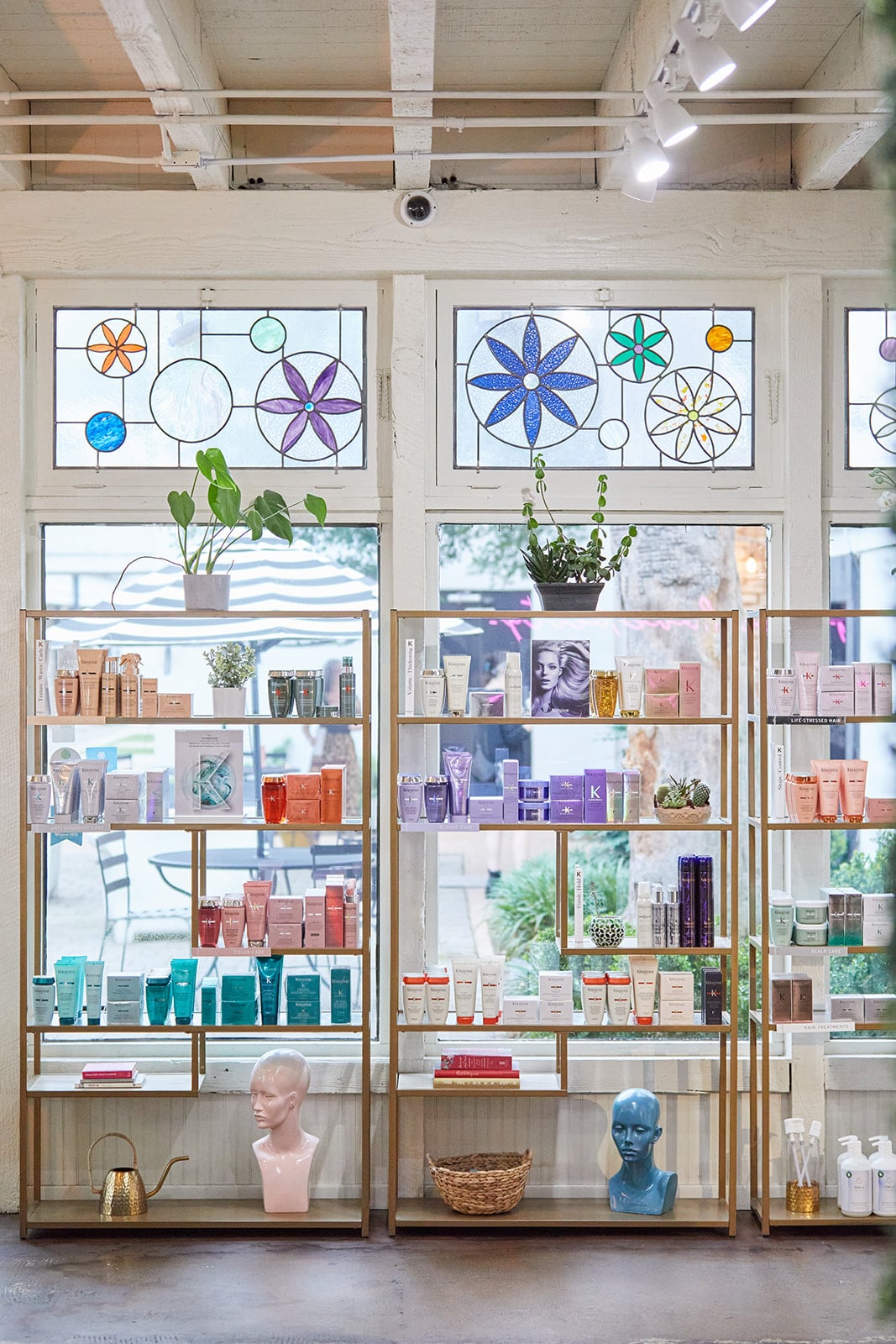 PRODUCTS
Learn more about the products used at Urban Betty Salon and why we only carry the best of the best. Discover your new favorite today!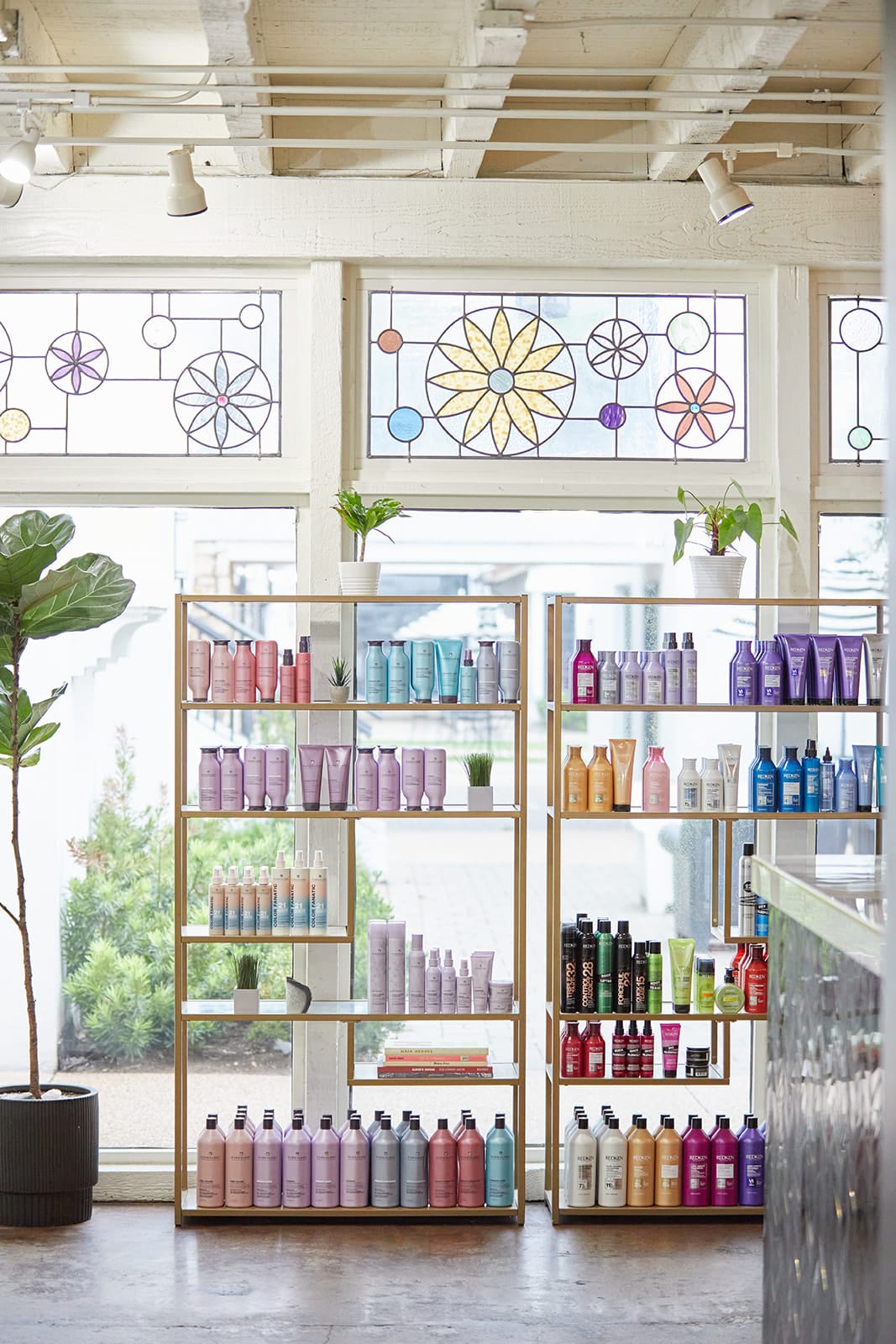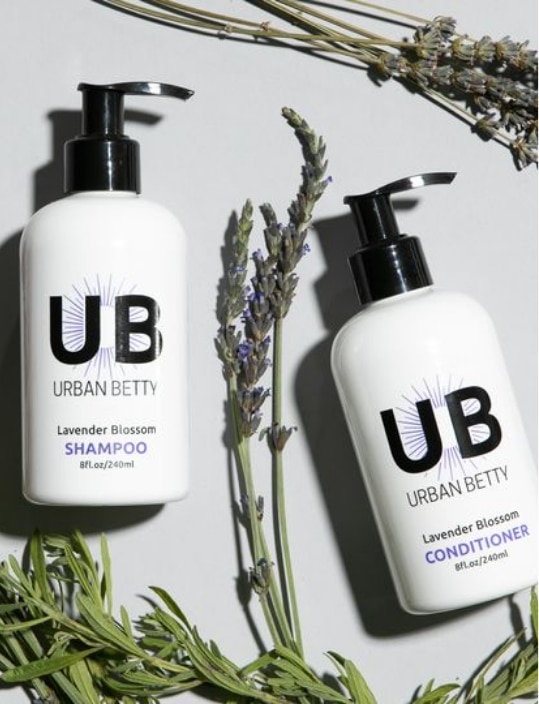 URBAN BETTY HAIRCARE
The Best Clean Scalp Products On The Market
At Urban Betty, our products are formulated without sulfates, silicones, phthalates, parabens, dyes, pore-clogging oils, or formaldehyde/formaldehyde releasers.
We are committed to providing you with incredible results free from compromise! This gluten- and soy-free shampoo smells great and produces amazing results.
We created Urban Betty to support and empower womankind. For every purchase, we donate 1% of our profits to support female entrepreneurs. We chose Big Austin because they are a leader in powering self-sustainable small business development by providing financing to women entrepreneurs in Texas.
Stop by the Salon today to experience the UB collection or purchase online here.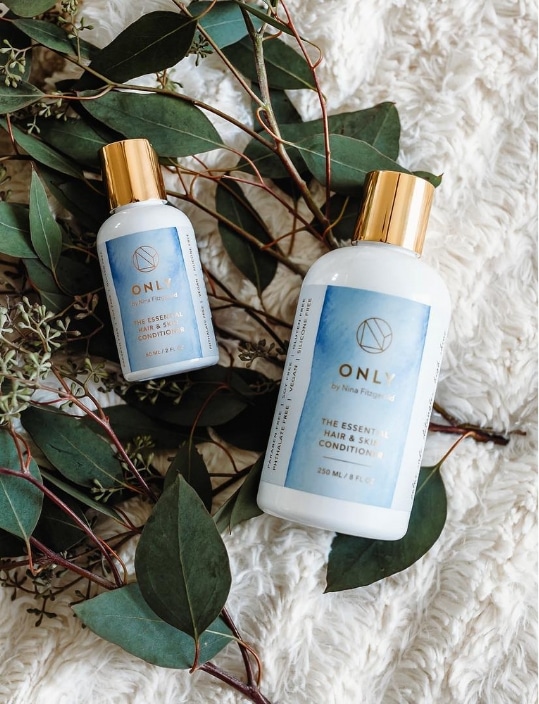 ONLY BY NINA FITZGERALD
Purely Thought Out Hair and Skincare
What makes our products work, and what makes us different? It is high quality, well-sourced ingredients, with the least number of ingredients for the formula. We strive for well thought out and direct products that don't have a lot of fluff. Why have a product with 30 ingredients, if it can be done with 7? If there are additional ingredients, they are there for a purpose and for meaning. When we have ingredients listed, we will always let you know why they are used, and what purpose they serve. We also will only source cruelty-free ingredients, and we will never test on animals.
At ONLY, we strive to have safe, non-toxic products that are useable for the whole family, and for all types of skin and hair. At ONLY, we use only the most essential ingredients for healthy hair and skin.
Stop by the Salon today to experience the ONLY collection or purchase online here.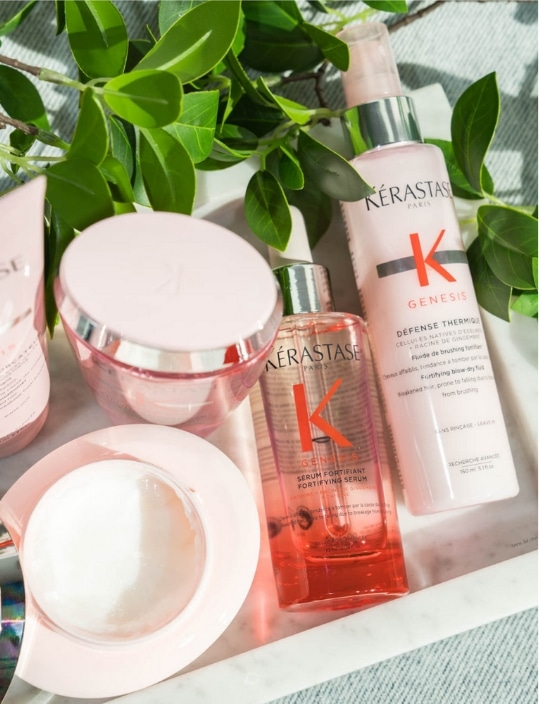 KÉRASTASE
Luxury Hair Care Products For Men And Women
"Kérastase is the world's leading luxury professional haircare brand. Born in Paris in 1964, the brand has built its reputation on delivering exceptional performance on scalp and hair through exquisite products and personalized, in-salon treatments, all powered by scientific expertise and professional knowledge.
Kérastase adopts a care-first philosophy that extends beyond its products: to care for all hair types and all individuals, as well as the world we live in. We have developed luxury hair care products for men and women, for every hair type and with active ingredients that instantly deliver visible results." Read more on the Kérastase website.
Stop by the Salon today to experience the Kérastase collection or purchase online here.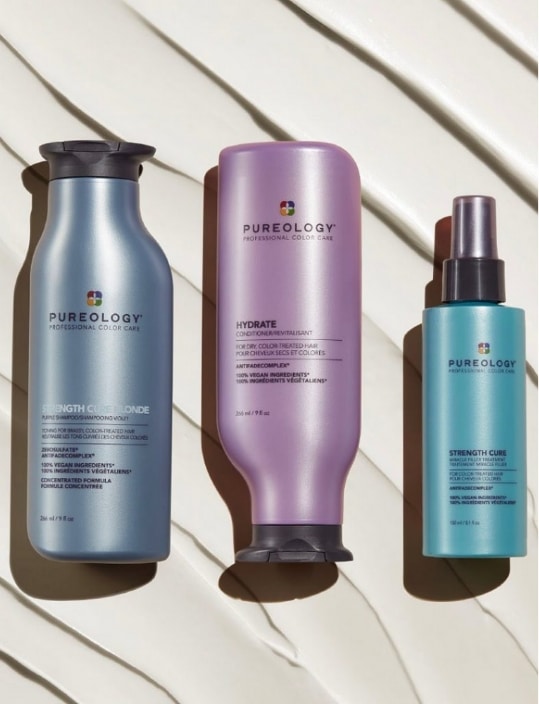 PUREOLOGY
Professional Color Care
Created specifically for professional colorists and their clients, Pureology is a brand, unlike any other. Highly concentrated ZeroSulfate® shampoos are entirely free of harsh color-stripping ingredients, while the exclusive AntiFadeComplex® helps color-treated hair retain its fresh-from-the-salon vibrancy with every use. 100% Vegan formulas are infused with natural plant extracts, while Dual Benefit systems including Hydrate, Clean Volume, Strength Cure, Smooth Perfection, Fulfyl, and more offer custom care for every hair type.
And because caring for color-treated hair doesn't stop when styling begins, Pureology Color Stylist offers a complete range of stylers formulated to boost shine, prevent color fade, and enhance hair color's beauty. With Pureology, clients no longer have to choose between the results they want and the color care they deserve. Pureology is highly committed to sustainability and supports sustainability causes through various global associations around the world.
Stop by the Salon today to experience the Pureology collection or purchase online here.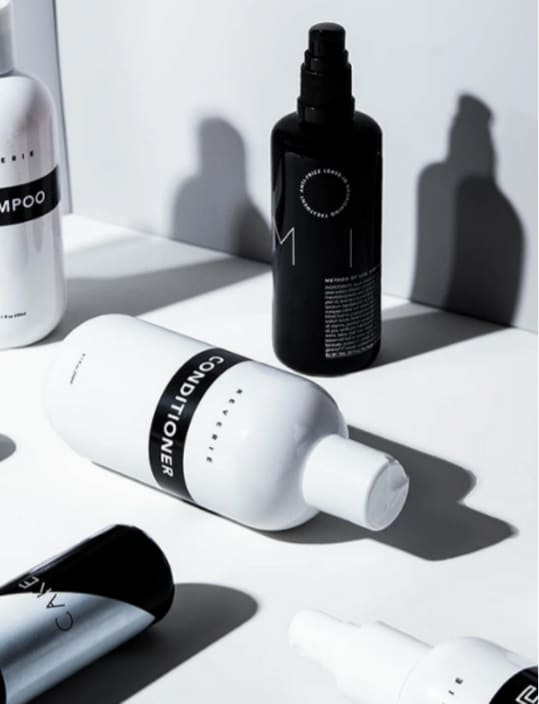 REVERIE
Haircare For All Humans
Carefully handcrafted in California with botanical ingredients from sustainable origins around the world. REVERIE has a strong commitment to sourcing the highest quality ingredients that are both natural and innovative. Transparency is key and we choose to work responsibly with Fair Trade, EcoCert and small family farms across the globe. Ensuring that these trades will continue to support families for generations to come.
REVERIE products are always formulated without: Sodium Lauryl Sulphate, Silicones, Phthalates, Parabens, Glycols, Petrochemicals, Artificial Fragrance, Dyes, Animal Derivatives, T.E.A, D.E.A. All REVERIE products are vegan, Leaping Bunny certified cruelty-free, and gluten free.
Stop by the Salon today to experience the REVERIE collection or purchase online here.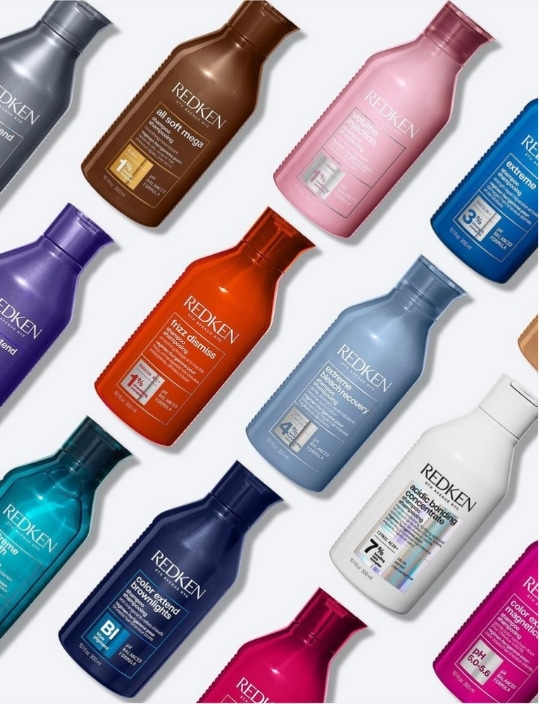 REDKEN
Empowering Professionals And Consumers To Achieve Healthy Hair
Redken 5th Avenue NYC is a professional haircare and hair color brand. A unique mix of fashion, innovation and inspiration, Redken creates the buzz, sets the pace and establishes what's new, what's hot and what's next in hair, hair products, and professional hair color.
Professional haircare, hair color, and hair styling products have been a long-standing staple for innovation and prestige in the haircare industry. Redken's research and innovation team is responsible for developing breakthrough hair products with innovative systems.
Stop by the Salon today to experience the REDKEN collection or purchase online here.