CUTE HAIRSTYLES FOR ZOOM HOLIDAYS!
Written by Jessica Tellez, Hairstylist at Urban Betty
2020, whata year, amiright? These holidays have a certain screen time set aside for holidays and when we take those cute zoom shots to show off our families, we gotta look cute. The slicked back pony while still in that rank, gross t-shirt from high school band camp during our freshman year? Not. Cute. Na ma'am. Here are a few noteworthy hairstyles, worthy of a show-off!
ACCESSORIES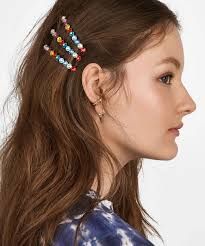 Feel free to add a cute headband or barrettes. They elevate whatever style you're going for and add a little panache. Color coordinate or metallics are a nice touch. Don't get too chunky though, it should take all the attention! Also, make sure that if you're going fancy with the accessories, wear something slightly toned down so it's not overstated, and if your donning plain adornments, dress that top up a bit so you're not too sloppy.
BANDANAS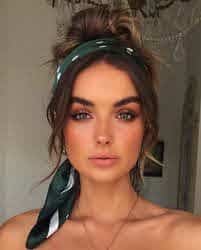 These deserve their own section. There are so many ways to wear them, so many styles and patterns, and so many combinations of the two. You could even cover your hair, altogether if you need a quick backup plan!
CURL IT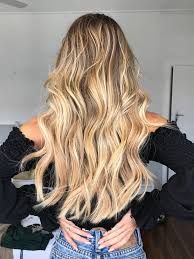 It seems like a no brainer, but even if you just curled the top layers, that adds depth and deception. Follow up with a hairspray and texture spray for added oomph! If you're really crushed for time, do a few loose curls around the face and add a pony with texture spray. Pull a few small sections around the ponytail so your quick updo doesn't look too flat or overdone.
HALF OR FULL HIGH BUN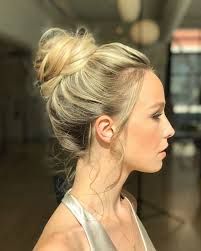 Make sure it's high enough to be seen on camera, otherwise it's just pulled back and can look slicked. Not what we're going for! There are several accessories dedicated to this look, too! Scrunchies and small bandanas! Or add a braid or two!
SPACE BUNS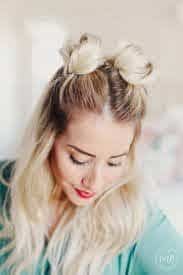 These are just too easy to do! These can be either ½ up or full up, and you can add accessories, braids, or leave them plain. Don't make these too formal, think messy buns on each side, just make sure they're both even!
PARTED DOWN THE MIDDLE (OR SIDE, IF YOU'RE ALREADY A MIDDLE PARTER) AND ADD VOLUME!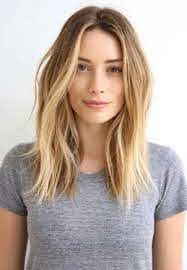 There are so many products out there to help with this look. Kerastase has VIP and Reverie makes MARE, a great sea salt spray to further aid in texture. (I just feel like Bailey Sarian has the best middle part with volume!)
So there we have it! Six easy and fast options for those holiday family zooms that can now be photo-worthy! Just make sure your peeps know you're taking that screenshot; sisters and moms deserve the heads up!