Written by Jessica Tellez, Hairstylist at Urban Betty
Let's talk specializations!
On occasion, stylists will get notes from whomever booked the appointment at the front dest. For instance, this morning I received a note on a reservation that read: "She'd like to go from blonde to copper." But, because this client was initially blonde, the receptionist recommended me and also sung my praises, all before discovering that the client was wanting to go copper. My praises were sung so well, in fact, that although the client was then directed towards a different stylist who specializes in copper, she decided to give me a try instead.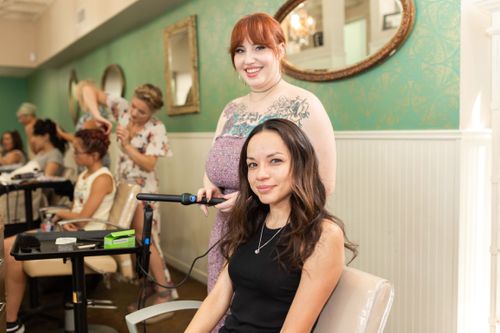 KEEP IN MIND
While I can absolutely take you copper, that is not my specialty. As we grow as stylists, we figure out what makes us tick. Just like how you grow as a person. I'm always thrilled to have people in my chair and never mean to sound ungrateful, but it is important to keep in mind that the outcome a copper specialist can guarantee is not necessarily the outcome a blonde specialist can promise. While this tends to be the case in the biz, there are of course always exceptions to every rule!

TRUST THE PERSON WHO ANSWERS OUR PHONE
Chances are, they've been working here long enough to know who does the best shag, pixie, platinum, or red. They've been briefed on who loves curly hair, thick hair, or creating volume in finer hair. Some prefer super long hair, while others like a good bob. You can always rest assured though that, even if the receptionist doesn't know the answer, they will personally conduct research, talk to our stylists, and help find the perfect recommendation for you in order to ensure the utmost in your satisfaction.
Another way to get to know your stylist is from their social media. Checking out their instagram page can really let you know what types of hair they work best with. Also, don't be afraid to reach out to your stylist via email. It can only help improve communication and also act as a "pre-consultation."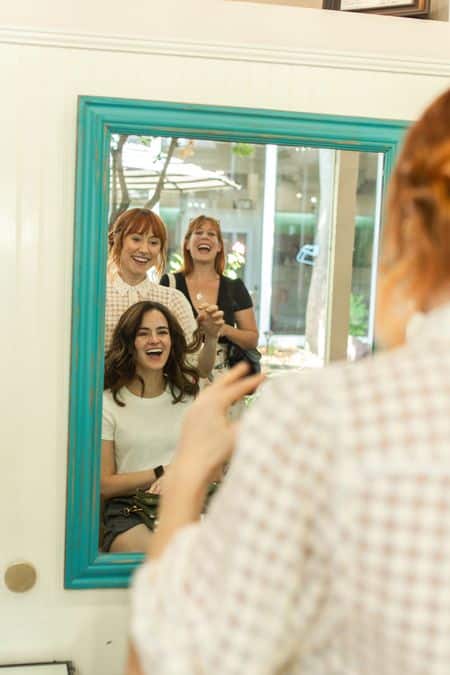 SPEAKING OF CONSULTATIONS . . .
Consultations are a 15 minute complimentary appointment. Take advantage of this! There may be a referral to another stylist who specializes in that area. In addition to the front desk, stylists know the strengths of their coworkers. Another benefit of the consultation is the price quote. It could be that you thought a dimensional highlight would be in the $103 ballpark but it turns out the process will be a bit more of an undertaking and will require lightener due to old box color, for example. Or maybe you thought that picture was a dimensional highlight but is actually a balayage (we have balayage specialists, too!), which means you'll need a toner and possibly a bond builder. The best part about the consultation is the CLARITY.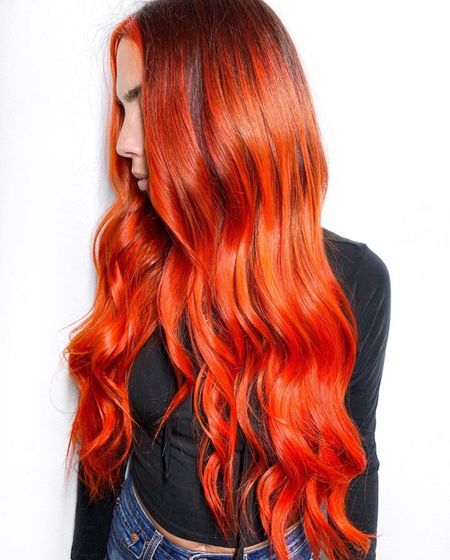 SO, ABOUT THAT CLIENT FROM EARLIER IN THE BLOG?
She saw my coworker and loved her hair – I'm thrilled for her! She then booked her next few appointments, built a relationship with the stylist (which equals trust), and took her product recommendations home to begin assembling her personal hair care arsenal.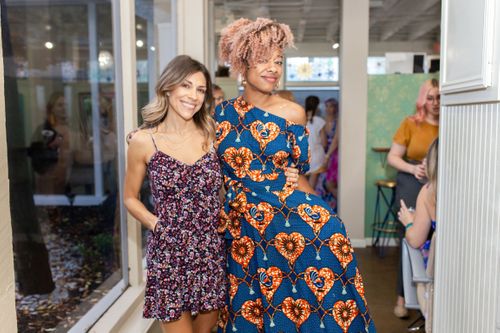 GET MATCHED WITH THE PERFECT STYLIST FOR YOU!