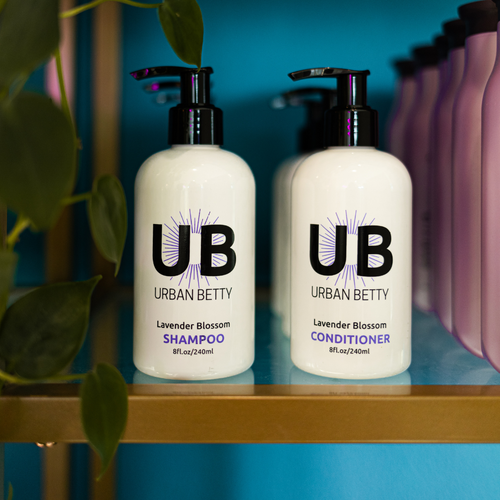 Urban Betty Haircare
Urban Betty Salon, an award-winning salon in Austin has created a clean and sustainable line of hair care products that includes an unscented option ideal for scent sensitivities. Works well with all hair types and color-treated hair.
Urban Betty is dedicated to lifting up other women entrepreneurs, so they are dedicating 1% of all Urban Betty Haircare profits to Big Austin!
Stop by the salon today to experience the Urban Betty Haircare collection or purchase online here.