NEW CLIENTS: WHAT TO EXPECT
So you need your hair refreshed… Whether you're new in town, visiting, or have been living in the Austin area and it's time for a new hairstylist, at Urban Betty we LOVE new clients! We love our regular and loyal Bettys, but they too were once upon a time "new clients." "Why did they stay?" you might be wondering.
Well, the customer service, of course! Voted winner of Austin's Best of the Best Salon by the Statesman, we strive to make each first-time visit, and every subsequent appointment, special and consistent. Urban Betty values education and holds monthly, in-house education classes at the salon. Chelle Neff, our CEO, and founder pours her heart, innovation, and soul into every detail of the business, from the decor to who she invites in to join the Team Betty family. In this article, I'll break down what a first-time client visit to Urban Betty should be like.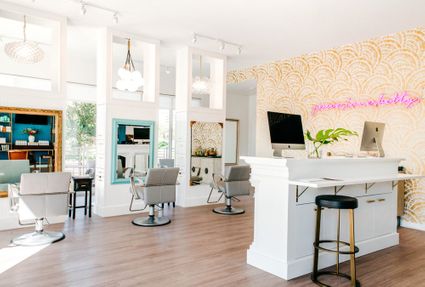 WHERE TO FIND US
We have two locations in Austin: our flagship on 38th Street, and our salon on South Congress. Walking up to the 38th Street location, you'll find us tucked away in the 26 Doors Shopping Center. Standing on the outside looking in, you would never guess it's a 3,400 sq ft salon with 23 stations! The SoCo location is located in the Public Lofts building, measuring 1,500 sq ft with 6 chairs. At both locations, women, men, and children are welcome. Anyone can be a Betty! Upon entering either location, you'll be greeted and checked in by our friendly staff and offered a choice from the following list of beverages: water, Coke, Sprite, La Croix, red wine, white wine, Shiner Bock, Dos Equis. You'll fill out a new client waiver and receive a packet of coupons for your first 3 visits!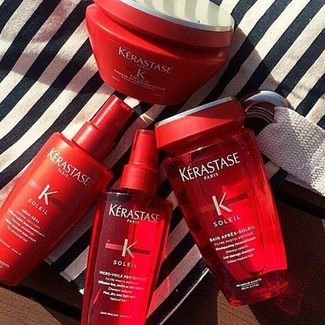 NEW CLIENT COUPONS
1st: 20% off all retail
2nd: $20 off appointment if pre-booked at the first visit
3rd: $20 off a service you haven't tried
WHAT a deal, AMIRIGHT?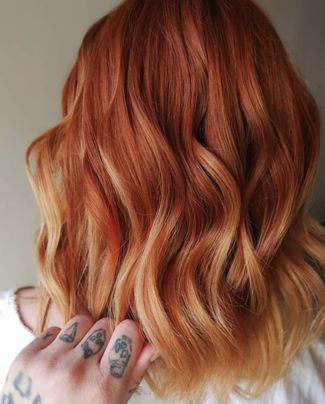 SALON EXPERIENCE
Your stylist should greet you promptly at your scheduled time and take you back to their station where you'll find a wonderfully unique mirror and comfortable chair. You'll receive a detailed consultation and be given an opportunity to express any concerns or questions that you may have about your hair and how to properly take care of it after your visit. Your stylist may suggest how frequent your visits should be and educate you on various products and tools to solve any issues you've been dealing with daily. We are here to help and want you to absolutely LOVE your hair – and not just while you're at the salon! Aside from your custom consultation, each hair service includes a shampoo and finishing style that your stylist can teach you how to replicate at home.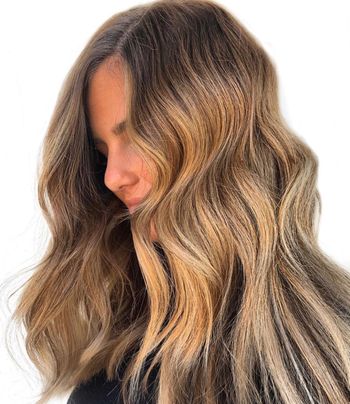 THE VALUE OF PRE-BOOKING
Wrapping up your appointment, we hope you will love your service enough to pre-book and return! To ensure that you stay on schedule and reserve the date and time that's most convenient for you, we HIGHLY recommend pre-booking your next appointment. Nothing is quite as frustrating as waking up and realizing your hair needs to be done ASAP only to call and find out that the next available appointment isn't for days or worse . . . weeks! YIKES.
We value your business and strive to honor what's most precious – your time. So should you choose to give us a try, we vow to deliver the highest quality of service Austin has to offer.