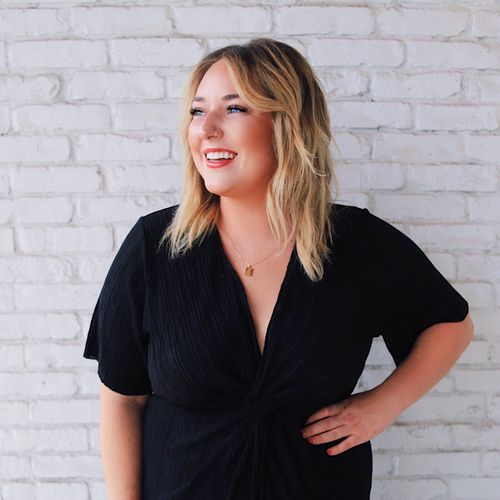 Katie West
Hairstylist + Educator (she/her)
Katie West moved to Austin in 2014 and attended the Aveda Institute for Cosmetology. She was born and raised in a small town in Indiana, and moving to a big city was always her dream. Katie grew up braiding her Barbie's hair and realized her true calling at a very young age. She watched her grandma, who owned a salon, and was a perm specialist, with curiosity and admiration. That inspiration fueled Katie to become a hairstylist and help inspire others with beauty.
After graduating from the Aveda Institute, she started her career at Urban Betty. The education program is what really caught her eye, and she had the opportunity to be an associate with the Urban Betty Network Educator during her first-year apprenticeship. That year molded her into the talented and driven stylist she is today. With her passion for education, Katie now works with two to three associates behind the chair. Ensuring what she likes to call "The celebrity experience" for each guest that comes to her. She wants to make sure everyone feels special during their time in the salon. Katie is passionate about all aspects of hair, but she excels at creating Customized and Modern hair colors and creating each color specific for every single guest sitting in her chair. Balayage is a technique that she utilizes often and well. She particularly loves this technique since there are multiple ways it can be completed to create and achieve beautiful, natural-looking highlights for her guests. Katie continuously improves her technique with education to expand her knowledge and give her guests the best customer experience. She is a true natural talent with serious skills and dedication.
All prices listed are base pricing and are subject to change and increase without notice.