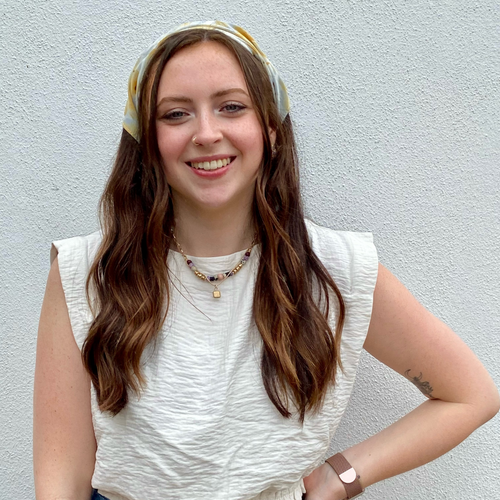 Riley Mitchell
Stylist
Riley moved to Austin from her hometown in Michigan during the summer of 2021. She always knew she wanted a career that would allow her to be creative and artistic. Riley has been creating art in a variety of forms since she was a young girl, so it only seemed fitting that she was drawn to cosmetology. She started school in 2021 at the Paul Mitchel School in Austin. She began working at Urban Betty after graduation and fell in love with the culture of the salon and its people.
Riley specializes in low-maintenance lived-in colors and cuts. She loves a good down-to-earth vibe and is passionate about making her guests feel listened to and cared for in a comfortable healing space.
Outside of doing hair, she spends her free time in nature, exploring new places, creating art, crocheting, shopping, and finding new music!
Color Retouch (roots only)
All prices listed are base pricing and are subject to change and increase without notice.