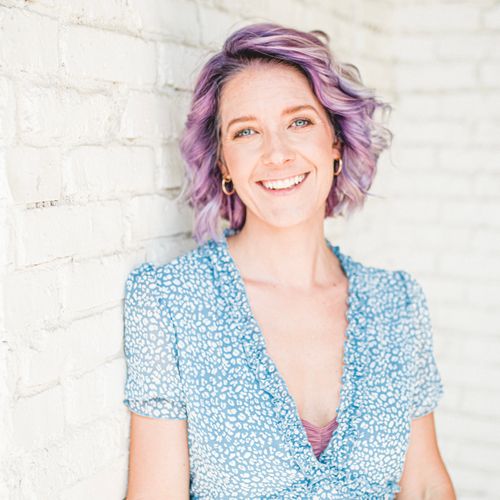 Nina Fitzgerald
Hairstylist & Wedding Specialist (she/her)
Formally it's Christina, but don't worry, she'll answer too, both. She is a graduate of Texas A&M University with a BA in Economics and minors in French and Business. After college, she spent some time in sales and finance, but with her sister Suzanne's help, she realized those industries didn't drive her creativity. Thankfully, styling, coloring, and cutting hair came naturally to her, so she enrolled in the Aveda Institute of the Woodlands and never looked back.
Nina arrived in Austin in Fall of 2010 and quickly found her perfect niche at Urban Betty in December of that year. Coming from a very artistic background and loving to draw and paint, being a stylist was a no-brainer. "I still feel like I'm creating beautiful art all day long, but now it's just wearable and not on a canvas." She feels it is essential to keep up with her skill set and very regularly watches professional demos and attends classes on new techniques to expand her knowledge base.
Weddings are a very strong suit for Nina as she is a bridal hair specialist and makeup artist. Creating the perfect look tailored for each bride is a passion for her, and she can master any look that clients want to create. Please look to the bottom of the bio for links to view her work.
In her spare time, Nina likes to create beautiful original pieces of jewelry that can also be found for sale at Urban Betty. Some original pieces include bridal hair accessories, bridal earrings, bridesmaids' necklaces, and earrings. She also creates necklaces and earrings with unique stones.
"I love my job, and it's a dream come true to be where I am today. I like people to feel at ease when they're in my chair. I want them to be ultimately happy when they leave."
Pricing
Color Retouch (roots only)