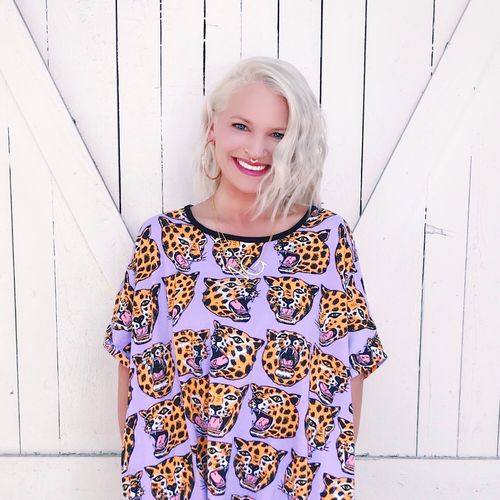 Maggie Graham
Hairstylist
Maggie has been a stylist at our flagship location since 2016 and she's undoubtedly one of the hardest working stylists at Urban Betty. She can literally do the work of two stylists by herself in one day. I think she must have a secret clone that she swaps places with.
Maggie moved here from Philadelphia and it has been such a treat having her at Urban Betty. Maggie also has an unbelievably wicked sense of style. It's impossible to miss her! Can you pull off a sequin jumpsuit at work? Maggie can and she does it so well. Maggie is a new dog mom to the most handsome mini schnauzer and bleeds green and black for her boys, the Philly Eagles.
Pricing
Color Retouch (roots only)
All prices listed are base pricing and are subject to change and increase without notice.