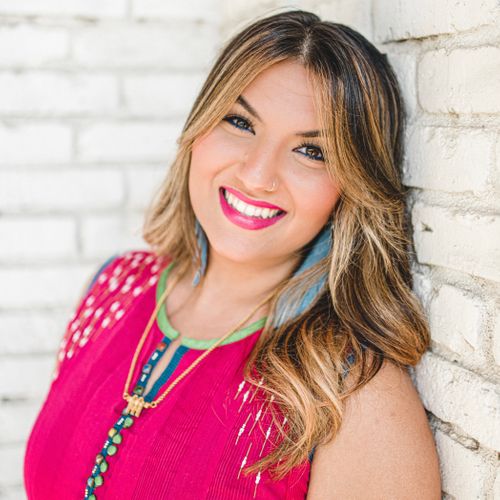 Harsha Madhusudhan
Hairstylist and Makeup Artist
Since Harsha was a young girl, she was drawn to cosmetology. She enjoyed getting her hair, nails, and eyebrows done and loved how happy and confident she felt afterwards. Harsha wanted to be able to create those same feelings for others. But first, she was determined to get an education from a four-year University. After receiving her bachelor's degree in Marketing at Oregon State University, Harsha traveled to India where she took a makeup course and also learned the art of eyebrow threading and henna tattoo design. Harsha then followed through with cosmetology at the Aveda Institute of Portland, graduating in 2015. She later received her James Ryder Makeup Lab certification as well.
Harsha was working at a Paul Mitchell salon in Portland for two years when she decided to spread her wings and move across the country to Austin, Texas. She started at Urban Betty Salon in November 2017 and is continuing to thrive in her career. Harsha not only cares about creating beautiful aesthetics, but she goes a step further by taking a personal interest in every one of her clients. "I love building relationships with each new face that sits in my chair."
Over the course of her career, Harsha has deepened her understanding of color theory and the science behind hair coloring. Harsha is a member of Urban Betty's Success Team where she assists with color ordering for the entire salon.
Harsha especially enjoys hair coloring and makeup application as it allows her to express her creativity. She is also exceptional at finishing a look due to her strong blow dry skills, which is attributed to her past experience working at a blow dry bar.
Outside the salon, Harsha continues to express her creativity through the art of Bollywood dancing, singing, and crocheting. She spends the remainder of her free time hiking, watching stand-up comedy, and exploring new restaurants with friends.
Pricing
Color Retouch (roots only)
All prices listed are base pricing and are subject to change and increase without notice.