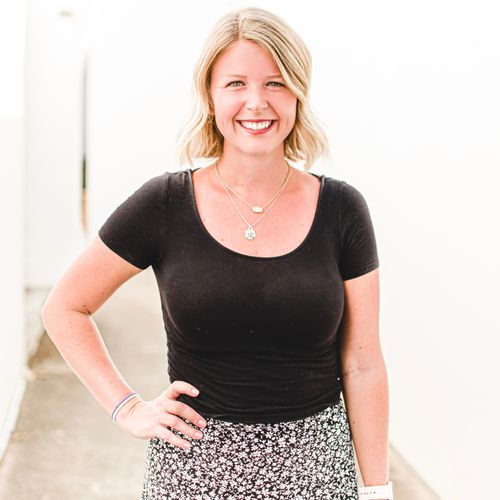 Caitlin Hewitt
Hairstylist
Caitlin was born and raised in Long Island, New York. She attended college at SUNY Albany studying Criminal Justice. She thought that field was for her but once she got her hands in hair, she knew immediately that hair was her passion. "I love being able to make someone's day by just giving them a fresh cut or a simple bang trim." Caitlin moved to Austin, Texas in October 2020. Before she left New York she applied for a position at Urban Betty because she knew it was the salon for her. She officially joined Urban Betty in November 2020.
Caitlin has been behind the chair for 2 years and when she got to Urban Betty, she had the opportunity to further her education in coloring through her mentor, Julie Latimer. "My favorite thing about Urban Betty is that everyone is so unique in their own ways which creates such an amazing work environment."
When Caitlin's not busy working, she loves exploring new places in Austin. "I love finding the music vibe and busting a move, working out at Orange Theory, or just hanging on the lake with some friends."
Pricing
Color Retouch (roots only)
All prices listed are base pricing and are subject to change and increase without notice.