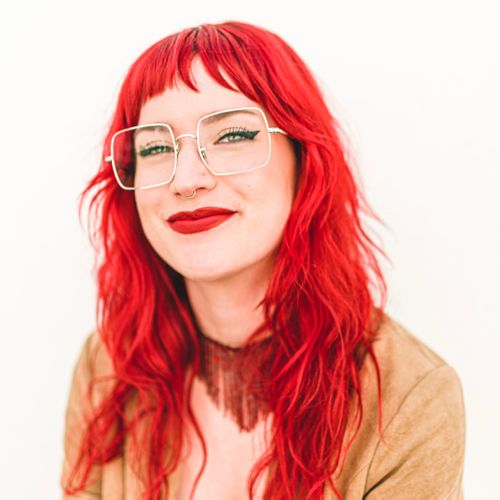 Anna-Leigh Siegert
Front Desk Receptionist
Anna-Leigh graduated from the University of Texas at Austin with a bachelor's in Psychology and Social Work.
Before moving to Austin to attend university, Anna-Leigh started working in the salon industry as a receptionist when she was 15. She found that she thrived on the hustle and bustle of a flourishing salon environment and joined the W. 38th Street Urban Betty team in 2019, and has since moved into her current role of Shift Lead, and Administrative Assistant to Urban Betty's founder. Along with assisting in daily life at the front desk, Anna-Leigh works closely to train, motivate, and guide our front desk staff to offer the best possible experience for our guests.
When Anna-Leigh is not in the salon she can be found designing and creating earrings for her local small business, Not Bad Hot Stuff, and selling them in stores and at events throughout Austin.