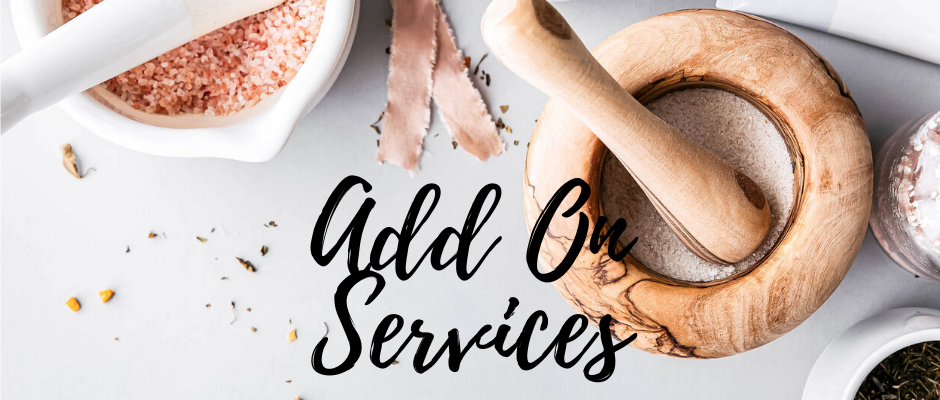 ADD ON TONER/GLAZE TO HIGHLIGHT $49 - $113 and up
This is a color application applied after highlighting that balances or neutralizes unwanted color or color tones in the hair that occur through the natural lightening process. It can also softly lift the base for better blending and an overall lighter effect.
ADD ON COLOR TO HIGHLIGHT $49 - $113 and up
This is a color application applied between foils that is a single process color, which includes permanent and semi-permanent color application to the new-growth root area.
*If you are requesting color to be applied throughout your ends in between foil, this will be an additional charge based on the amount of color used.
OLAPLEX $30 - $41 and up
Olaplex is a bond multiplier, which you can add to a highlight or color service. Olaplex is free of silicone or oils and links broken bonds in the hair during and after chemical services making them stronger than they were before. This helps eliminate breakage during and after a hair color service.
For total transparency in May of 2020, instead of raising our service prices, we are implementing a small service charge (based on the price of complete services), to help cover the cost of supplies and maintenance throughout the salon.

Urban Betty is now a Green Circle Salon! We repurpose and recover up to 95% of the resources that were once considered waste, materials such as hair, leftover hair color, foils, color tubes, aerosol cans, paper, and plastics. We do charge a small Eco Fee ($2.50) to keep this program running. If you would like this taken off your bill, please inform the front desk at checkout.
Prices vary depending on the stylist providing the service; please ask for details when scheduling your appointment. We feel confident in recommending all of our stylists regardless of price.
Note for booking a haircut: some hair types require additional time, such as thicker, longer, or more textured. In these instances, the haircut must be scheduled for additional time and will be reflected in the haircut price.
If you would like to have your hair styled with heat tools such as a Flat Iron or Curling Iron, please request this at the time of booking, and we will accommodate your request. An additional charge will be added to the service price.