GROW OUT YOUR HAIR FAST AND EASY
Written By Maggie McCawley, Hairstylist at Urban Betty
Listen up, my short-haired ladies. I've been growing my hair out from a pixie cut since 2014. While my hair is currently below my shoulders, the combination of the summer heat and my love for messy buns is taking a toll on my hair. Luckily, I have FINALLY found a long-term solution for growing long, healthy hair: The Kérastase Resistance Extentioniste Collection.
Let's break down how it works:
SCALP
The scalp is the foundation of hair growth, so you need to keep your scalp healthy in order to grow strong hair. The Serum Extentioniste is the perfect product for this task! Dab some of this serum onto your scalp and massage it in gently. Regular scalp stimulation helps promote hair growth.
ROOTS
Your roots are the healthiest and youngest part of your hair. The Bain Extentioniste Shampoo helps maintain a healthy balance of natural oils and cleanliness on the root. Incorporate this shampoo into your regular hair routine to speed up hair growth!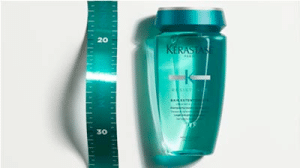 MIDDLE
As your hair grows, it becomes older. The mid-shaft of your hair is weaker, more fragile, and prone to breakage. The Fondant Extentioniste Conditioner in this line helps seal and balance the pH of the hair shaft, protects your hair from external influences such as heat, and also repairs any existing damage.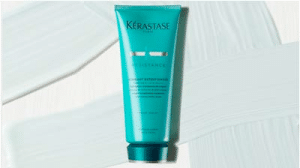 ENDS
The ends of your hair are the most fragile part of your hair as well as the most damaged. This is because the ends are exceedingly exposed to environmental damage and over-styling. The Masque Extentioniste is an extremely concentrated formula that works to strengthen fragile ends. This mask is designed to make your ends match the healthiness of your freshly-grown roots. Use this mask at home regularly to reduce hair-breakage while growing out your hair.
Additionally, Urban Betty offers the Protocole Extentioniste salon treatment to complement your at-home routine. I recommend getting this in-salon treatment every 4 to 6 weeks. For the best long-term results, use a combination of the salon treatment and the Kérastase Resistance Extentioniste product line.
And if your hair is already healthy, this line is still beneficial to incorporate into your regular routine! These products are designed for regular use to maintain long, strong, and healthy locks.