BETTY OF THE WEEK, JULIETTE VERROYE!
Written by Mandy Carlos, Marketing Director at Urban Betty
Our Betty of the Week is Juliette Verroye! Aka, @juju_masta_hair. She started at our flagship location on 38th Street in May of 2018 and graduated from Baldwin Beauty School in Austin. A truly beautiful quality about Juliette is her genuine and free spirit. We are so appreciative of the positive energy that she emits in our salon every day and the inspiration she brings into our "home"!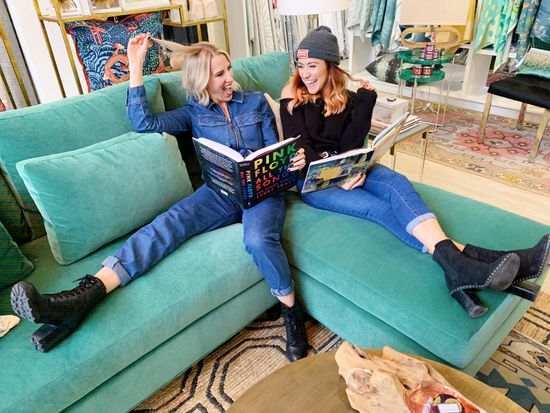 AN INTERVIEW WITH OWNER AND FOUNDER, CHELLE NEFF
Chelle: Thank you so much for taking the time to sit with me and tell the world your story! Where are you from?
Juliette: I'm from Maryland! But I spent my formative years (17-25) in NYC which shaped my personality uh-LOT.
Chelle: What is your favorite thing to do in the salon?
Juliette: Hair wise, I like truly SHAPING hair/color to bring out the best in a person. Sometimes it's adding a curtain bang and deepening their natural Auburn with a gloss. Sometimes it's changing the part and teaching the client how to beach wave and boom THAT'S their new look. I always say life is long and hair is a cycle – who says you always have to look the same?!
Chelle: What do you feel are your strengths?
Juliette: I feel like I "see" the true potential of someone when they sit in my chair. I'll get their vibe and what they want and then add in reality. For example, do they own a hairdryer, will they commit to bangs, etc. Then I give them suggestions based on allllll of that. A lot of times, people just don't know their options! I always say "Ok, let's think outsiddddde the box. It isn't long hair to short and boom that's a change – there's PLENTY to do!
Chelle: What are your favorite things about HAIR?!
Juliette: I love a big, sexy, beach wave; LOVE using my razor; big fan of the modern shag; BANGS; and of course, REDS! I have gotten the WORST bangs back in the day and made a promise to rehab everyone who has bang PTSD. Redheads are another fave because it takes one to know one! I know the subtle difference between "violet red red" and "copper golden bright," and I know the fade game. I GET IT!
Chelle: What makes you unique?
Juliette: I think what makes me unique is my approach/attitude. I think getting your hair done should be fun and light-hearted so I'm not afraid to ask.