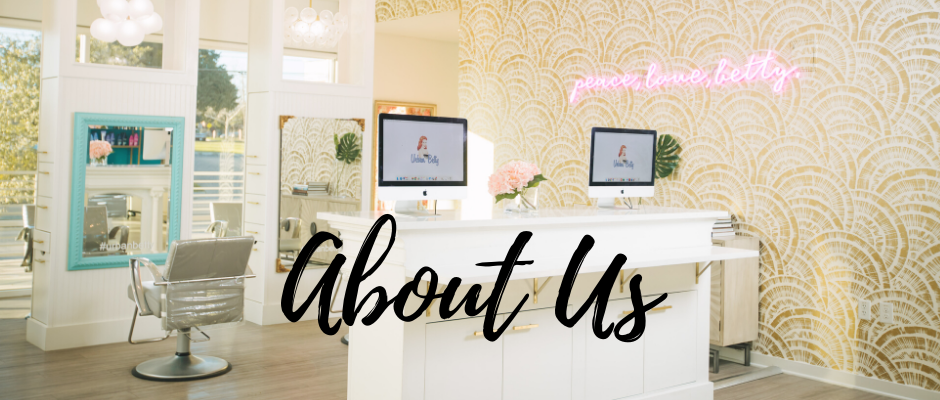 The Salon
The hairstylists at Urban Betty are a salon company of friendly faces and talent, and we assure you that our salon has an artist for every spectrum of humans, from rockabilly dad to soccer mom.
Complimentary beverages, including wine and beer, are always offered after you walk through the door, along with a warm greeting and smile.
In short, Urban Betty feels like home.
History | The original and authentic Urban Betty.
Chelle Neff opened Urban Betty Salon in January of 2005 at the 26 Doors Shopping Center in Austin, Texas.
The inspiration for the name came from Chelle's given name: Betty Michelle. The salon started with a mere 6 stations and only 2 stylists.
Having won many prestigious awards and gained an unparalleled clientele, Urban Betty doubled its original size and opened a second location in 2019!
Urban Betty SoCo
Chelle Neff, founder of Urban Betty takes you on a tour of our latest salon at South Congress & St. Elmo in Austin Texas.
Urban Betty is now a Green Circle Salon! We repurpose and recover up to 95% of the resources that were once considered waste; materials such as hair, leftover hair color, foils, color tubes, aerosol cans, paper, and plastics. We do charge a small Eco Fee ($2.50) in order to keep this program running. If you would like this taken off your bill, please inform the front desk at checkout.
Join our email list!
Be the first to know about all of our product and service promotions, contests, and classes.