Written by Jessica Tellez, Hairstylist at Urban Betty
In the throes of spring (and on the brink of summer if you're in Texas), we look to the newest trends to breathe life back into our look as a way to wake up after our winter lull. Braids are always a great way to keep us fresh, and with so many options for every hair type, you can rest assured you can change up your look every season! Although these braids are fresh, braids have been around for centuries, and like all trends, there have been tweaks to make them feel even more current (I'm looking at you white kitchen appliances! [or any other recycled trend]) Here is a quote from Zendaya in 2016 that I'm not saying we should use, but something we should be sensitive around- "Braids are not new. Black women have been wearing braids for a very long time. Another problem is it became new and fresh and fun because it was on someone else other than a black woman. You know what I mean? So that is the frustration."
For those with a bit of an adventurous streak, this braid sings summer love in an airstream, with a sweet pup, and a camera-ready look at every turn.
Have short hair? Have no fear, you too can experience the same summer as your long-haired counterpart. You might just have a little more breeze on the scalp, though!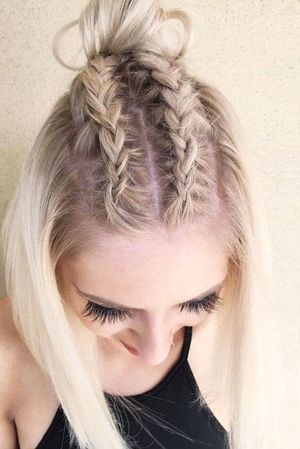 What about textured locks, you ask? The options are endless, I tell ya! To truly achieve the "off the neck" summer feel, this set of braids is brought up to the ponytail point, and then tons of added volume in the actual braid.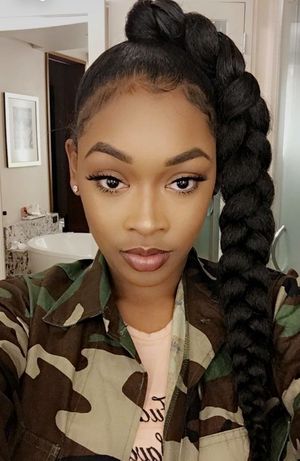 Short textured hair needs love, too. Equal parts summer and festival, Issa Rae looks amaze in this faux mohawk with the spirit of glitter.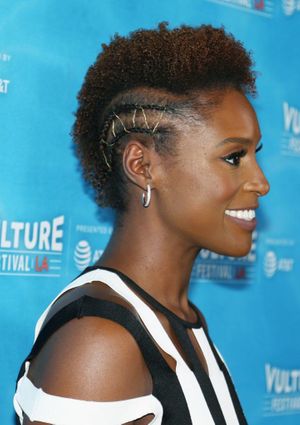 Bringing fair to the hair, add some twists to the braids! This is achievable on most lengths of hair.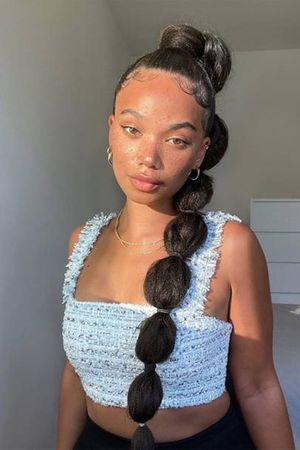 Bubble braids have been all the rage, and we can get behind this trend! They're easily accomplished with very little effort. It can be dressed up or dressed down, so appropriate for most of life's venues.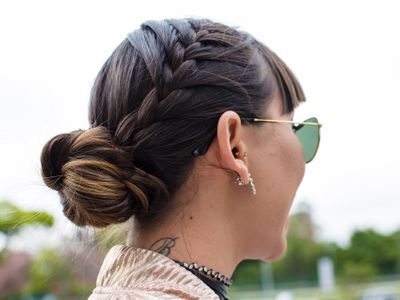 Braids to buns, these tresses are held far away from the face and off the neck to give the best potential breeze mother earth has to offer- wind!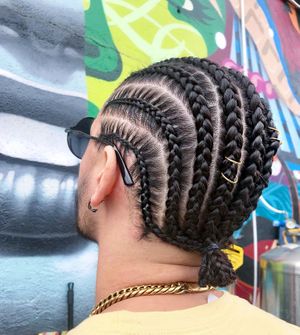 Can men or men identifying also enjoy this trend? Only those without hair or hair too short to braid are excluded. And even then, WIGS!!
So there it is! Just a few of the fun summer options of 2021 for everyone. As spring gives sway to summer, you too can have enough breeze to keep you cool, literally and figuratively!