HOW TO HAVE GREAT HAIR WHILE TRAVELING ABROAD!
Chelle Neff, Owner of Urban Betty Salon
Last year for my honeymoon, I traveled to London and Paris for two weeks. Before going, several people gave me tips on how to style my hair and deal with power adapters and converters. Did I pay attention? No. And guess what? They were right. So hopefully, I can help a few people out there avoid the mistakes that I made and save yourself and your hot tools! Did I mention I ruined a curling iron and a Chi iron? Yep. This story gets a little expensive.
First off, my hotel in London had an American outlet, so I was safe! I was able to plug in my curling iron and tame my hair. I also forgot to mention that it was November, and it rains almost every day. If you have curly hair, wear a hat or embrace your curls. I have half way hair. Which means it's wavy, frizzy, and straight. You never know what mood it's going to be in. I usually have to double tame it with a blow dryer and a hot tool. I didn't pack my dryer, I used the one provided by the hotel. I needed to maximize space in my luggage. I called around to find out about blow-outs (I was feeling lazy and curious). The currency in London called the pound is about one and a half the rate of the American dollar right now. Most of the places I called wanted fifty to eighty pounds for a blow-out. YIKES! That's a lot of dollars. I was not about to spend seventy five to one hundred and twenty dollars on a blow dry. We still needed to eat on this vacation. So the good news is…I had an outlet that worked and was able to do my hair myself.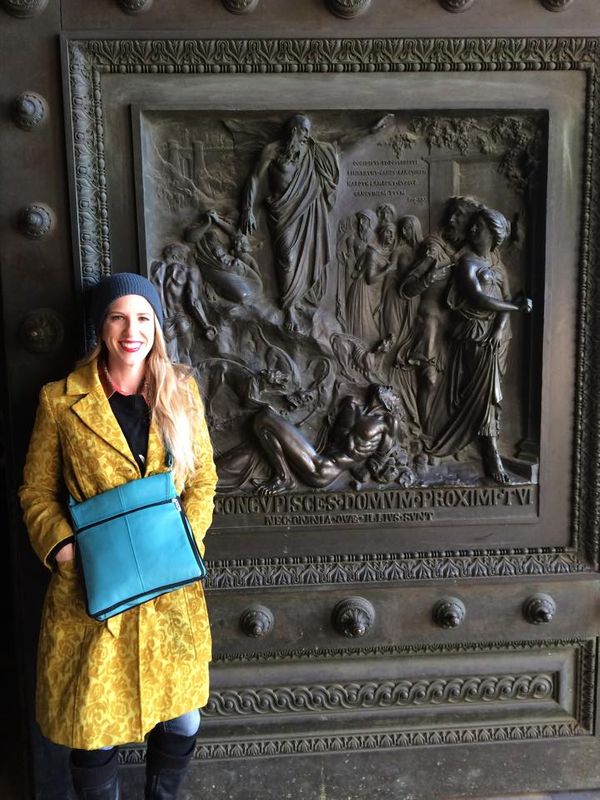 Paris was a whole different story. This is where I learned a valuable lesson. Number one, they didn't provide me with an American outlet. Maybe some of the fancier places do, I don't know. Number two, NEVER PLUG A HOT TOOL INTO A REGULAR CONVERTER. This is the information that I ignored from previous recommendations. Your hot tool won't work and it will also short it out and cause it to never work again. The reason behind this is that most regular converters are not able to provide enough wattage. I checked around online to see if you can purchase one that actually will work with a curling iron, and I just got more confused. So if I could recommend anything, it would be to buy a cheap curling iron or flat iron in Europe and just use that instead. I also called around to find out about getting a blow-out. The Euro is much closer to the dollar and blow-outs were actually much cheaper in Paris as well. Most started around twenty five Euro which converts to twenty eight dollars. Call a few days ahead to make an appointment though, most places were already booked. So yet again I was left to my own resources. I know what you're thinking right now, "You're a hairsylist it should be easy for you to fix your own hair!". This is true, however I struggle with the same problems everyone else does. Doing hair that's not on my own head is way easier for me. So I round brushed my hair with the hotel dryer and rotated between wearing hats, and messy buns.
So the moral of this story is, bring hats and bobby pins to Europe. Also don't forget to have fun!