BETTY OF THE WEEK, MADDIE LONGOBARDI!
Written by Mandy Carlos, Marketing Director at Urban Betty
Maddie began her journey with UB at our flagship location on April 27th, 2015, which also happened to be her birthday! And what a great gift this was to us. She grew up in the suburbs of Chicago, graduated with Cosmetology certification through Lake County High School Tech Campus, and by the age of eighteen hit the ground cutting.
AREAS OF EXPERTISE
Maddie loves to create looks that enhance a person's natural beauty. She expertly, and consistently, executes that flawless, lived-in look so highly-coveted today. Her clients know what they can expect each time they sit in her chair. It's this level of professionalism and skill that truly sets Maddie apart and makes her shine.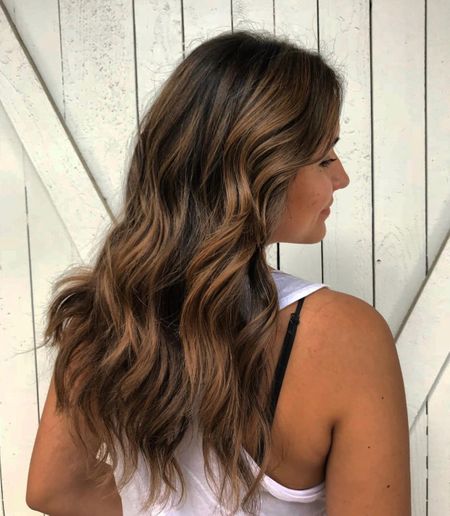 ROCKSTAR AMONG US
Maddie manifests drive, creativity, and achievement like a rockstar.
"She is literally like three hairstylists in one person. The minute she hit the floor at UB, she double booked and became a level four within her first year. I couldn't believe it! She did things behind the chair I didn't think were physically possible. Thank you, Maddie, for always motivating me, mentoring those around you, and pushing yourself. I am so proud that you are a Betty!" – Chelle Neff