VIXENS IN CRIMSON: STRAWBERRY BLONDE TO DARK AUBURN
Written by Jessica Tellez, Hairstylist at Urban Betty
Calling all redheads! This is for my vixens in crimson. While only 2% of the population can call this a "natural" red, we can all enjoy it thanks to our friendly neighborhood hairstylists. With a little help, we can be ALL the things. The direction we choose just has to be the correct level for the right red. To illustrate this point, let's look at everything from strawberry blonde to dark auburn.
When it comes to red, there are fewer rules and MORE freedom. Less to do with skin tone, selecting the right shade of red for you has more to do with your skin level. Are you fair? Medium? Dark? Let's explore the options available to you from subtle to rock star.
Let's start this series with the ladies of the skin shade Alabaster. You have more freedom in tone but less freedom when it comes to depth. Too dark or berry can tend to look DIY against paler skin.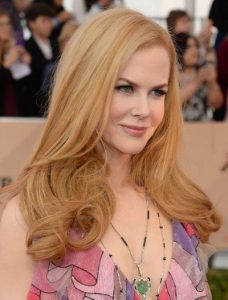 STRAWBERRY BLONDE
Nicole Kidman's pale strawberry blonde is the perfect balance of red and blonde. Her skin matches so well because of her skin's natural hue.
NATURAL STRAWBERRY COPPER
Keep in mind though that strawberry blonde doesn't have to be quite that light. Take a peek at Emma Stone's cross between strawberry blonde and light copper. It is neither too pale nor too bold, but just NATURAL!
CRIMSON RED
Notorious redhead, Christina Hendricks, has had a lot of variation in her color, but she's most famous for her locks in the hit series Mad Men. Much more crimson/copper!
BRIGHT COPPER
Bright copper is also an amazing option for those who think on the wild side. Check out the work from @urbanmelly on this porcelain-faced beauty!
5TH ELEMENT RED
Lest we forget . . . Fifth Element's Milla Jovovich. Next level for sure!