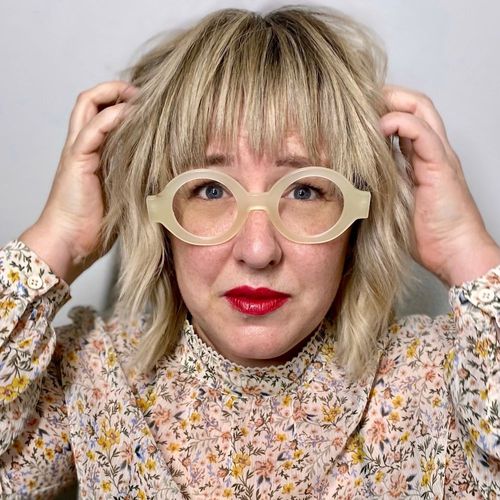 Jessica Tellez
Hairstylist
An original Betty, Jessica was the very first employee of the salon company. She's been in the industry since 2002 when she attended the Paul Mitchell School. Jessica enjoys the transformation a haircut or color can do, not just for her guest at the moment, but the self-confidence that follows for weeks or even months! Specializing in pixies, men's cuts, bleach and tones, and blondes, Jessica believes she can help any guest find their true "self."
In her free time while in TX, Jessica enjoys seeing her two grown daughters Tori and Jo, and her granddaughter Julia and spending time with her "grand-puppies," Frank and Bella, Max and Snow. She lives 1/2 her time in Kansas in a turn-of-the-century home in a quaint town outside of Wichita. She and her mom have their own brood of babes... 4 pups and 2 kitties! With that, she is available for the 3rd and 4th weeks of the month. Feel free to reach out to her directly if needed, at Jessica@urbanbetty.com or Instagram @spill_the_tease!
Pricing
Color Retouch (roots only)
All prices listed are base pricing and are subject to change and increase without notice.