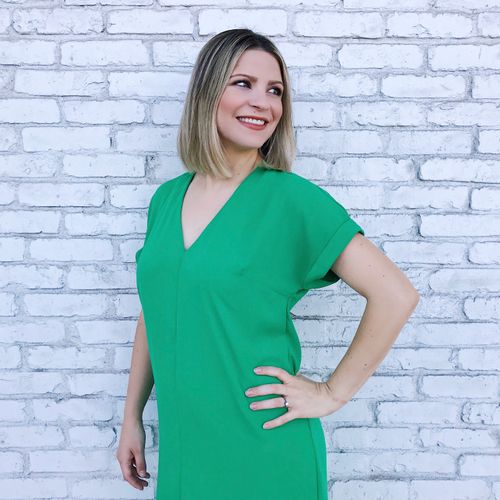 Erin Mutschler
Hairstylist + Educator
Erin is one of our veteran stylists as she's been with the company since 2010! She's from Midland, Texas.
Erin is extremely driven, loves to sing, and has a strong affinity for wine! Erin may appear to have a tough, spunky exterior, but she's a softie deep down and motherhood has really brought that out of her. She's very family-oriented and is close-knit with her family members. A fun fact about Erin: whales are her spirit animal. She loved whales so much as a child that she wanted to grow up to be a whale trainer at SeaWorld.
Erin has been an Urban Betty Educator since 2012 years and has done a wonderful job mentoring stylists at the start of their cosmetology career. As a stylist, she thoroughly enjoys creating beautiful blondes and red tresses and is also a really skilled cutting specialist.