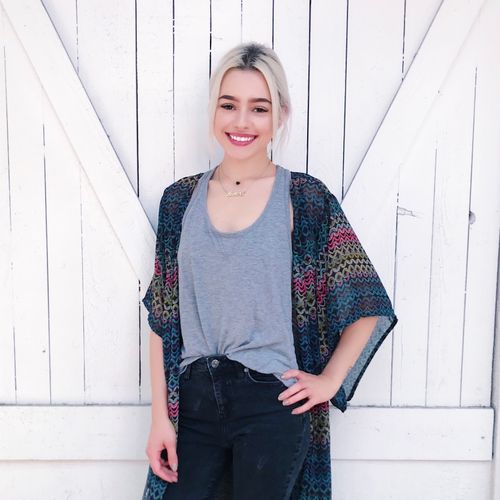 Taylor Skelton
Hairstylist
Originally from Lubbock Texas, Taylor has had a gift for cosmetology since she was a young girl cutting her Barbies' hair. After she attended college for a year, Taylor discovered that she wasn't the studious type and immediately registered for cosmetology school in Lubbock. When she graduated from hair school, Taylor wrapped up her job as a nanny, and then relocated to the wonderful city of Austin with her husband.
Urban Betty is the first salon Taylor has called home and it has been her home for almost three years. "I love that I never feel like I'm too much in a routine; every day is different. Urban Betty especially, is a place where everything is always changing, is always upbeat, and I love the team here."
Taylor radiates a calming energy that makes every person feel comfortable and at ease in her chair. She's a blonding specialist, as 80% of her clientele are blondes. "Taking clients lighter and brighter is my cup of tea!" In addition to blonding services, Taylor also specializes in fine hair. "I have fine hair so I personally know the struggle!"
Outside of work, Taylor enjoys gardening, crafting, and painting. She currently lives in Austin with her husband Hunter and her dog Arthur.
All prices listed are base pricing and are subject to change and increase without notice.