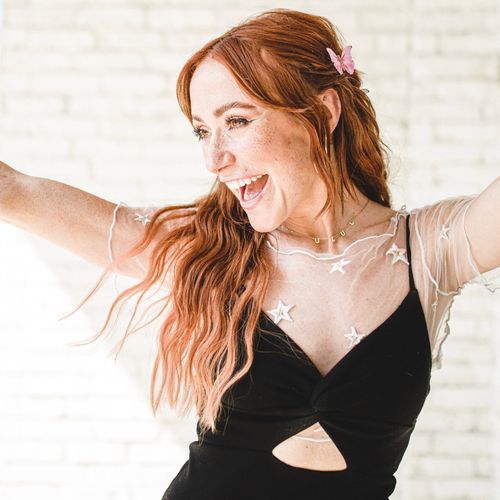 Juliette Verroye
Hairstylist
Juliette has always had a knack for seeing people as they should be. Growing up, she was the type of girl who would see a beautiful brow shape hidden under a bush of unplucked hair, whip out a pair of tweezers and say, "Trust me". Or she would stop in mid-conversation and blurt out, "Have you ever thought about being strawberry blond with sexy Bridget Bardot bangs?" Even when Juliette worked in casting in NYC, she had a hard time keeping her ideas to herself. She would see actors come in and think "Wow, they are just a blunt bob cut, demi gloss, brow reshape away from unlocking their TRUE potential!"
Although whimsical and vivacious in personality, Juliette is a realist when it comes to hair. She places a lot of importance on having an in-depth consultation with her clients, asking about their day-to-day lifestyle, what products they are willing to use, what color their hair was as a child, what their dream hair is like, and what has stopped them from getting it in the past, etc. Juliette pairs this information with her natural intuition and together, she makes sure that both she and the client are on the same page and excited to move forward!
Juliette is also a talented makeup artist and is of the belief that makeup should just turn you up a notch: lashes a little fuller, skin tone evened out, brows filled in, clean liner, etc. She specializes in wedding makeup (on-site and at the salon), but also loves dolling her clients up for a night out, anniversary dinner, whatever the occasion! She uses a silicon-based Airbrush foundation along with other quality makeup to give a natural look that lasts all day.
When she isn't at the salon or doing a wedding, she can be found walking her shepherd-mix Charlie, hanging out with her 5 younger siblings, watching every Bravo show there is, or sipping on lavender-infused champagne with a friend at Bouldin Creek Cafe.
Pricing
Color Retouch (roots only)