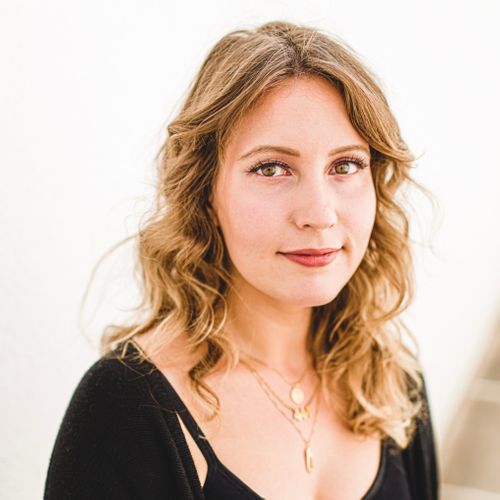 Becca Manley
Hairstylist
Rebecca spent her formative years growing up in southern California and New York City, but eventually found her home here in the middle of it all- Austin, TX!
Rebecca studied sociology and hospitality in college, but found her calling for cosmetology in August 2016 when she started working at Urban Betty as a front desk associate. "Urban Betty posted an ad on Instagram looking for someone to work the front desk and I honestly just knew that post was meant for me. I was going to be a Betty and I've never looked back."
Urban Betty Salon inspired Rebecca to go to cosmetology school. After only 3 months working in the salon, Rebecca enrolled at the Aveda Institute Austin where she graduated valedictorian of her class in January 2018. Since then, she continued her education under top UB stylist and balayage specialist, Erin Mutschler.
Behind the chair, Rebecca enjoys both cutting and coloring, providing exceptional service, and above all else collaborating with her clients to bring their hair dreams to life! She really enjoys connecting with her guests and making sure they feel beautiful.
Outside of the salon, Rebecca is the cohost of Tired Girls Club Podcast, a podcast she started in June of 2019. She is also really interested in astrology and learning about people, as well as more about herself. Her birth chart is aries sun, pisces moon, capricorn rising, but that's only the surface! Want to know about your birth chart, too? Ask Rebecca and she will give you all the information you need to know!
Pricing
Color Retouch (roots only)
All prices listed are base pricing and are subject to change and increase without notice.